A match-making event that brings together innovators and the financial community to sustainably develop the Blue Economy of the Mediterranean Sea basin, while protecting its marine resources.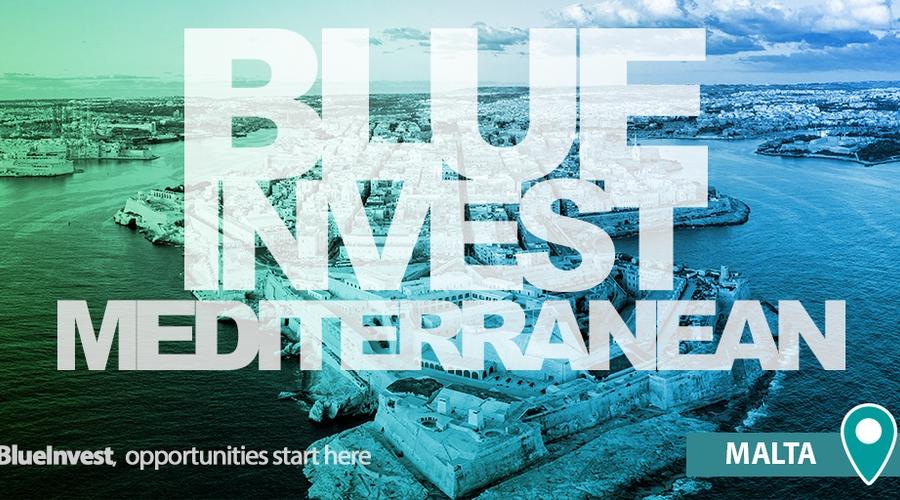 The National Documentation Centre (EKT), co-ordinator of Enterprise Europe Network-Hellas, invites all Blue Growth stakeholders (shipping, aquaculture, coastal tourism, marine biotechnology, marine energy, marine mining) to a business match-making forum being organised by Enterprise Europe Network on 24 January 2019 in Malta as part of the Blue Invest in the Mediterranean 2019 conference.
The match-making event will bring together innovative organisations and the financial community to sustainably develop the Blue Economy in the Mediterranean basin.
The OECD projects that the global maritime economy will grow at twice the rate of the mainstream economy by 2030. The potential of the Blue Economy for sustainable growth and job creation around the Mediterranean Sea basin can play a significant role in stabilizing the region, whilst safeguarding its unique natural and cultural capital. How do we realize this potential? How can technology, innovation and creativity come together with finance? Answers to these questions are expected to be given at the Blue Invest in the Mediterranean 2019 Conference.
The conference will cover:
• An exciting pitching contest for innovators in front of a panel of top investors
• Inspiring speakers who will share their knowledge and experience
• Personalised and pre-arranged bilateral meetings for investment and project development opportunities
• Networking among potential clients, investors, innovators, support service providers and policy makers.
Stakeholders will be able to take part in pre-arranged bi-lateral meetings, present their projects, connect with investors and partners, and get information and advice.
Investors will be the first to spot promising start-ups or scale-ups, see tomorrow's innovation and share their experience.
The event targets innovators with projects that can have a positive impact on the health of the Mediterranean Sea and tap its economic potential, blue economy innovators who want to pitch, business, especially SMEs, start-ups and scale-ups, business accelerators, public and private financial institutions investing or willing to invest in the blue economy and  maritime clusters.
Participants should complete the online form at https://blue-inves-mediterranean.b2match.io/signup and submit a profile (requesting or offering a business proposal, technological product or participation in research programmes) by 15 January 2019. Registration is free. An online list of profiles and meetings will be published  in an online list with all participants receiving a personal schedule. The meetings, lasting 20 minutes each, will be held at the Westin Dragonar Resort Hotel, Malta on Thursday 24 January 2019.
For further information contact Christina Pascual (email: cpascual@ekt.gr, tel: 210 7273920).
Enterprise Europe Network
The Enterprise Europe Network is the largest support network in the world for SMEs with international ambitions, having 3,000 experts from 600 organisations in more than 60 countries. The Greek node of the network is Enterprise Europe Network-Hellas and includes industrial associations, research and technological institutes, commercial and industrial chambers and prestigious entities in innovation and SMEs.
The National Documentation Centre, as co-ordinator for Enterprise Europe Network-Hellas, the largest Greek business support network, supports innovative and outward-oriented Greek businesses in gaining access to new markets and funding. It provides customised services for innovation management and scaling up businesses. It gives information on European policies and enables SMEs to participate in consultations on future initiatives. The Greek network mediates approximately 100 transnational partnerships per year.
www.ekt.gr, with information from ΕΚΤ, Enterprise Europe Network-Hellas