Powered by Flanders' Care – Government of Flanders & E.E.N. Flanders, Supported by the Sector Group Healthcare and EKT.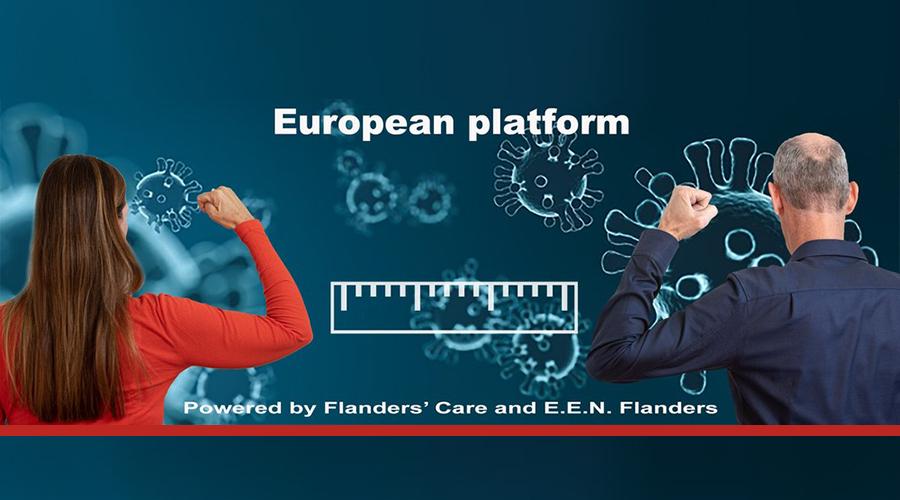 The current COVID-⁠19 crisis activated worldwide many initiatives, mostly fragmented on a regional scale, to support and help those who are in need . Nevertheless, we all are facing the same challenges and are looking for solutions in order to support the entire healthcare sector.
At the same time, we have to prepare the necessary support following the outbreak. The proposals on this platform can be supportive for this phase too.
The "Care & Industry together against CORONA" platform aims to bring together all the different actors in Europe to
match offers and requests
share knowledge and approaches
give an overview of tailormade support in your own region
On this platform you can make targeted and time-⁠efficient contacts with all actors in healthcare, industry, academia and government. By means of an online platform, interested parties can present their profile.
We invite you to participate on this platform, to choose the topic(s) for which you have or need a solution and find a partner to collaborate and move on. For each region, you  can also find supporting service
organisations on the marketplace.
Please register and read carefully the "How it works" section  and complete your profile as tailormade as possible so as to have the best impact.
ΕΚΤ and Εnterprise Europe Network
Enterprise Europe Network-Hellas, the Greek node of the the Enterprise Europe Network, is the largest Greek business support network and consists of industrial associations, research and technological institutions, chambers of commerce and acclaimed actors in the field of innovation and SMEs .
As co-ordinator of the Enterprise Europe Network-Hellas, EKT helps innovative and outward-oriented Greek enterprises to gain access to new markets and finance so as to exploit their research results and technologies / products. It provides personalised services for innovation management and scaling up businesses, informs about European policies,the functioning of the European market and available  financing opportunities. It also gives SMEs the opportunity to participate in consultations on future initiatives. These services include international business, technology and research partnerships, knowledge exchange and technology transfer, participation in business missions and brokerage events.
In addition, EKT is the National Contact Point for 'Horizon 2020' for research and innovation, providing the Greek research community with a range of integrated services for proposal submission and participation in the programme.
www.ekt.gr, with information from EEN Flanders