Participants will have the opportunity to present their products and services and find suitable partners for international collaboration.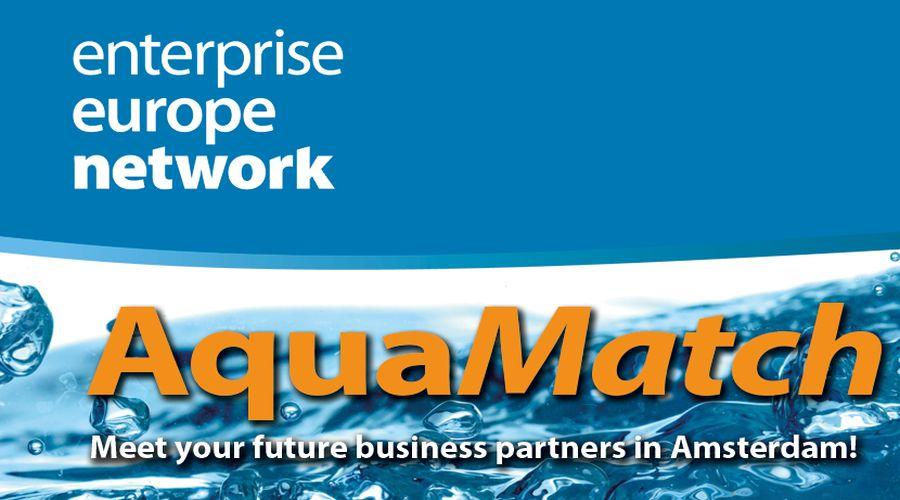 The event International Water Technologies business meetings  'Aquamatch 2017' is being held on 2nd November 2017 by Enterprise Europe Network  as part of the international exhibition Aquatech Amsterdam (31st October-3rd November ) during the Amsterdam International Water Week. The National Documentation Centre (EKT), co-ordinator of Enterprise Europe Network-Hellas, the Greek node of the largest international innovation and entrepreneurship network Enterprise Europe Network, will be supporting Greek participation in the event.
The event is intended to meet the needs of businesses and research organisations which are seeking suitable international business partnerships as well as to update them on innovative technologies and promote result results available for use.
The following topics will be covered by the meetings:
Water treatment
Water recyling and reuse
Monitoring & Sensoring
Water management
Water & energy
Water & ICT
Water in the circular economy
International funding programmes (H2020, Eurostars, LIFE, Partners voor Water)
Intellectual property
Those interested in participating in the event are requested to complete the relevant online application form and submit their profile (partner search for research programmes, search or offer for business proposals, and technological products) by 30th October 2017. Applications for meetings should be made between 1st September and 30 October. Profiles will be published in an online list and will form the basis for the organisation of meetings with prospective partners. Each participant will receive a personal meetings programme before the event. During submission, participants must accept that if they cancel their participation without informing the organisers at least 2 days before the event (deadline 30th October)  ( see https://www.b2match.eu/aquamatch2017/contact) they will be charged 100 euros. In the event of cancellations due to urgent matters on the commencement date, telephone +31 6 50 74 80 95. For further information, contact the National Documentstion Centre (Fani Lamprianidou, tel: 210 7273954, email: lamprianidou@ekt.gr).
Enterprise Europe Network-Hellas offers comprehensive business services in support of businesses with outward-looking and innovative policies in order to strengthen their competitiveness. Enterprise Europe Network-Hellas, in operation since 2008 and with the support of the European Commission, comprises 12 organisations (research and technological organisatons, business associations, chambers, development companies), distributed throughout the country, which facilitate businesses in gaining access to new markets, private and public funding, technology transfer, innovation management, alignment with European policies and participation in consultation on new policies.
www.ekt.gr, with information from Enterprise Europe Network, National Documentation Centre