Participants will be able to discover the future of mobile telephony and applications, have an exclusive first look at the latest innovations, and find international business and technology partners.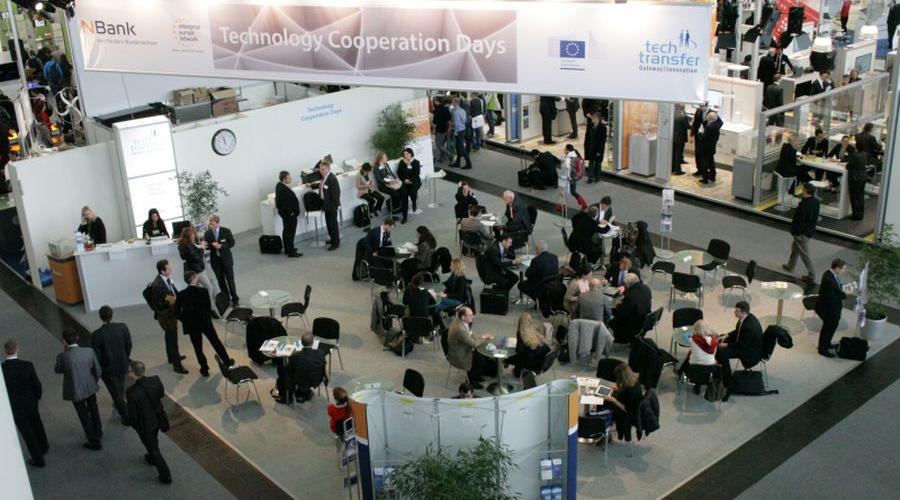 The international event 'Technology/Business Co-operation Days', organised by the European network Enterpise Europe Network, will be held in Hanover (Germany) 24-26 April 2018. It will be part of the HANNOVER MESSE exhibition, the largest exhibition for industrial technology, materials and ideas for new products. The Greek participation is being supported by the National Documentation Centre (EKT), co-ordinator for Enterprise Europe Network-Hellas, the Greek node of the European network.
The event has successfully taken place for 17 consecutive years, and since 2001 has attracted over 3,200 participants who have developed many international partnerships. Participants will be able to expand their contacts network, explore new ideas and develop research, technological and/or commercial partnerships through pre-organised meetings.
The event will focus on the following:
Smart factories
Industrial manufacturing
Energy / resource efficient manufacturing
Sustainable energy & mobility solutions
Measurement tools
Interested parties are requested to register for the event on the event website by 9 April 2018. Registration is 119 euro inclusive of VAT. Participants will be responsible for their travel and accommodation expenses. The deadline for applications for meetings is 16 April with participants receiving a personal meeting schedule a few days prior to the event. 
For further information, contact the National Documentation Centre (Georgia Mazioti, tel: 210 7273925, email: gmazio@ekt.gr).
The Enterprise Europe Network is the largest support network in the world for SMEs with international ambitions, having 3,000 experts from 600 organisations in more than 60 countries. The Greek node of the network is Enterprise Europe Network-Hellas and includes industrial associations, research and technological institutes, commercial and industrial chambers and prestigious entities in innovation and SMEs.
Note that EKT, as co-ordinator for Enterprise Europe Network-Hellas, the largest Greek business support network, supports innovative and outward-oriented Greek businesses in gaining access to new markets and funding. It provides customised services for innovation management and scaling up businesses. It gives information on European policies and enables SMEs to participate in consultations on future initiatives. The Greek network mediates approximately 100 transnational partnerships per year.
www.ekt.gr, with information from National Documentation Centre, Enterprise Europe Network-Hellas