Participants will be able to widen their contact networks and explore new ideas and collaborations.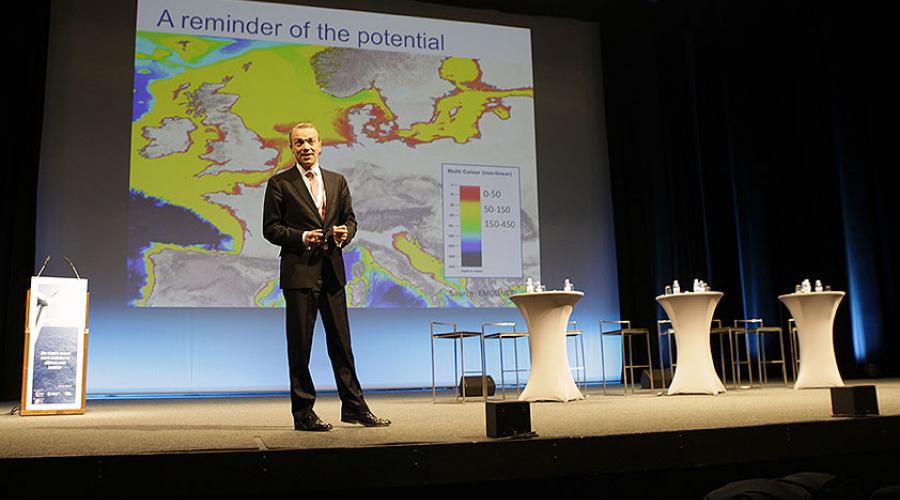 An international B2B event for companies engaged in Wind Energy is being held on 24 & 25 April in Montpellier, France by Enterprise Europe Network as part of the FOWT 2019 conference. FOWT 2019 is the largest international organisation for floating offshore wind turbines. Between 800 and 1000 attendees are expected, among them representatives from Japan, Norway, the Netherlands, the UK and the USA. The Greek participation is being supported by the National Documentation Centre (EKT) which co-ordinates Enterprise Europe Network-Hellas.
With the support of Enterprise Europe Network, decision makers and contractors from around the world can benefit from the B2B meetings which aim to bring together supply and demand: expanding the circle of suppliers, drawing value from expertise, discussing innovative ideas and products and creating conditions for future international collaborations.
The meetings will be held in Montpellier, France on 24 and 25 April 2019, as part of the FOWT conference. Those interested can register at the event website until April 17. Then, they can check the profile of the participants and make or receive requests for meetings. There is no charge for taking part in the meetings, but participants will have to pay for participation in the conference.
For further information, please contact the National Documentation Centre (Georgia Mazioti, tel: +30210 7273925, email: gmazio@ekt.gr).
The Enterprise Europe Network is the largest support network in the world for SMEs with international ambitions, having 3,000 experts from 600 organisations in more than 60 countries. The Greek node of the network is Enterprise Europe Network-Hellas and includes industrial associations, research and technological institutes, commercial and industrial chambers and prestigious entities in innovation and SMEs.
The National Documentation Centre, as co-ordinator of Enterprise Europe Network-Hellas, the largest Greek business support network, supports innovative and outward-oriented Greek businesses in gaining access to new markets and funding. It provides customised services for innovation management and scaling up businesses. It gives information on European policies and enables SMEs to participate in consultations on future initiatives. The Greek network mediates approximately 100 transnational partnerships per year.
www.ekt.gr, with information from Enterprise Europe Network, ΕΚΤ