OpenABEKT is a cloud based upgrade for ABEKT, the Integrated Library System developed by EKT since 1986. ABEKT has a large user base (more than 2500 libraries, museums, archives and other organizations).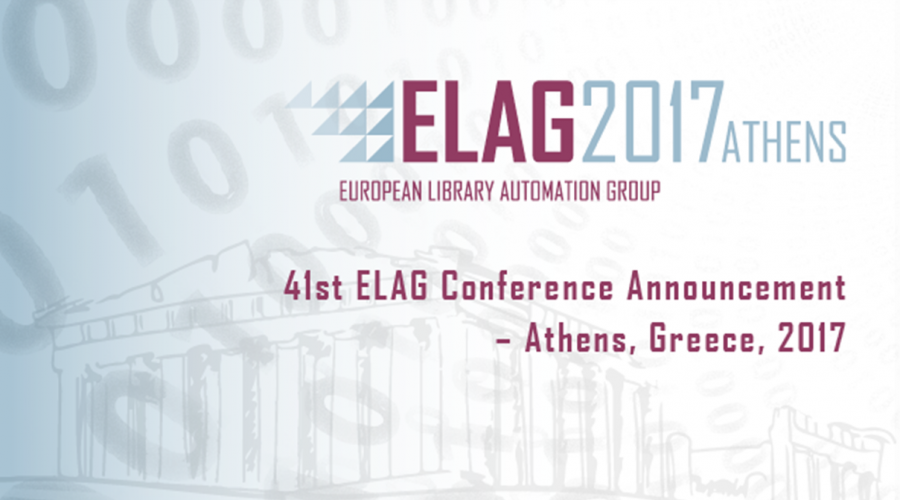 The new openABEKT cloud service for libraries, developed by the National Documentation Center, was presented at the 41st  European Library Automation Group Conference (ELAG) which was held from June 6th to June 9th at the National Polytechnic University. The conference was the meeting point of the Information Scientists and attracted the interest of the Libraries and Documentation Communities.
During the conference, international developments and contemporary requirements in the emerging Internet of Things were examined. Workflow automation, statistics and data visualisation (Statistics, Metrics, Visualisation) were also discussed along with issues related to self-service and open source software to support library operations. One of the presented services that gained a lot of attention was openABEKT, the new cloud service that EKT developed for libraries.
The conference was attended by Eleni Angelidi, ABEKT Services Manager and Giorgos Stavrou, ABEKT who presented to the participants the new cloud service developed for the benefit of the library community.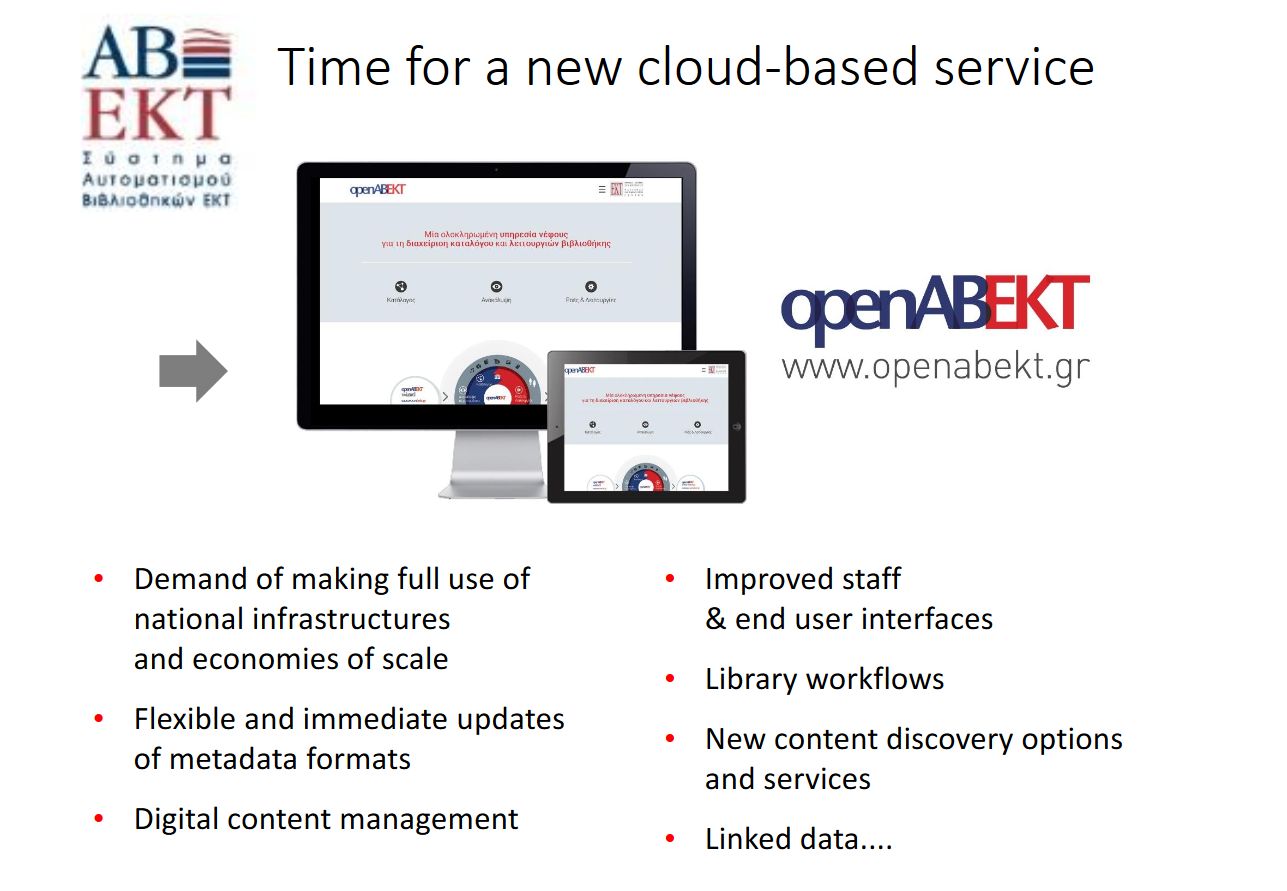 In the presentation "From Desktop to Software as a Service: transforming Greece's most widespread library software" ABEKT "into a brand-new cloud service" openABEKT", emphasis was put on the strategic planning for the development of openABEKT, which supports libraries and content communities. Both the implementation technologies and features of the openABEKT system, as well as the various business choices that made it essential to exploit cutting-edge technologies such as cloud computing and SaaS (Software as a Service), were also presented.
More about the ELAG2017 conference can be found at http://elag2017.org. On the conference official page you will find abstracts of the presentations. The ELAG (European Library Automation Group) team organizes the most important conference in Europe for the development and the implementation of information technologies for libraries and documentation centers. With 450 members in 27 European countries, it is a focal point for promoting professional dialogue and exchange of information technology know-how.
www.ekt.gr, with information from ELAG2017, EKT