The Dewey Decimal Classification System is the globally used classification system covering the needs of libraries in the classification and organisation of knowledge.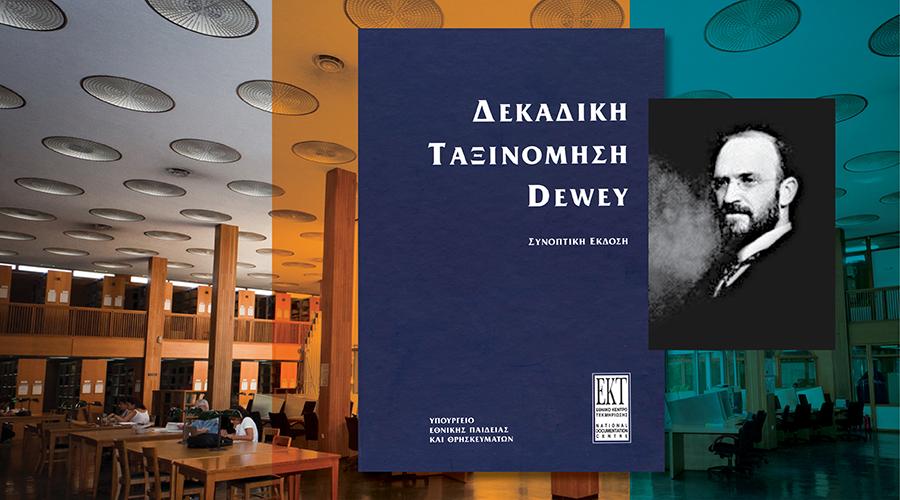 In 2002, the National Documentation Centre (EKT) released the Greek version of the Dewey Decimal Classification System in printed form. The new electronic version, which is now available for browsing and reading online, offers information professionals a range of advanced functions covering the needs of Greek libraries in classification and organisation of knowledge and facilitates access to the growing volume of information. The publication is accessible through EKT's eReader, which has zoom, auto-flip, thumbnails, copy text and printing functions, making it an invaluable tool for information professionals. There are 8 units in the publication, including Glossaries, Tables and Manual.
The Greek version of the 13th Summary- Dewey Decimal Classification is of great importance as it not only contributes to the uniform application of an internationally recognised classification system and the establishment of a common taxonomic tool in Greek libraries enabling them to keep pace with international documentation policies, but also meets the needs of librarian training in Greece, which hitherto was based on foreign language training tools.
To date, EKT has distributed the printed version of the Dewey Decimal System to 2,000 libraries: public, municipal, school, university and research centre libraries, General State Archives with regional annexes and local archives as well as libraries and archives at museums, hospitals, ministries, banks, unions, cultural institutions, study centres, chambers, publishing houses and other organisations.