The European Commission announced in December a new self-assessment tool that allows citizens to test their digital skills and access training opportunities tailored to their needs.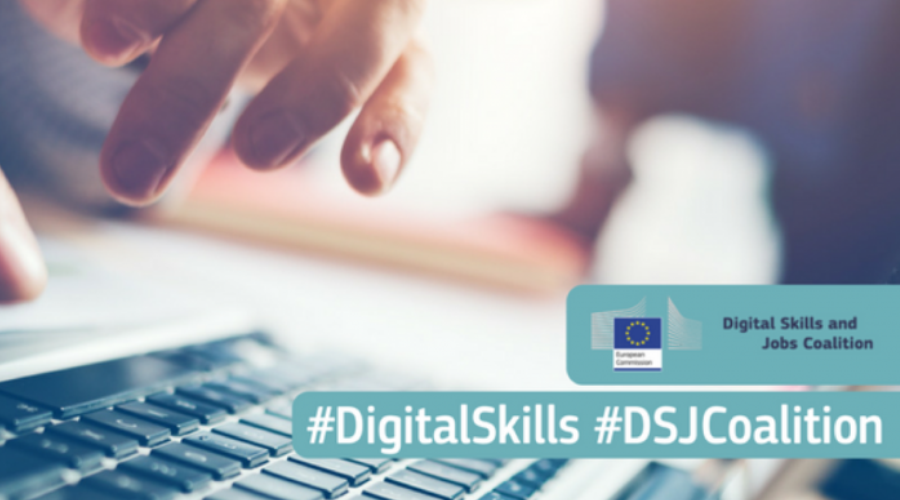 The European Commission has announced a new free online self-assessment tool for citizen's digital skills. The tool can help citizens assess their level and areas of digital skills and learn how they can improve them.
The self-assessment tool is available on the EU Digital Skills and Jobs platform and Europass in the 24 official EU languages, as well as in Icelandic, Norwegian, Macedonian, Serbian and Turkish, and is accessible from mobile or landline devices such as mobile phones. tablets and computers. The test questions are based on the EU Digital Competence Framework (DigComp) and cover 5 areas:
Information and data literacy
Communication and collaboration
Digital content creation
Safety
Problem solving
At the end of the test, the citizens taking it receive an assessment of their level of competence, which can help them decide howto improve and how to find the most appropriate training.
The tool was piloted in 3 European countries and the results were published in a report at the end of 2020.
The European Digital Skills and Jobs Platform, supported by the Connecting Europe Facility programme, provides information and resources on digital skills, as well as training and funding opportunities. The launch of the new e-skills self-assessment tool follows the Skills Pact, which calls on public and private organisations to join forces and take concrete steps to improve the skills and retraining of people in Europe.
The Digital Skills Self-Assessment Tool will also support the second priority identified in the Digital Education Action Plan for 2021-2027, namely the enhancement of digital skills and competencies for digital transformation. In addition, under the Digital Compass proposal for Europe's Digital Decade, the Commission has set a target of there being at least 80% of all adults with basic digital skills by 2030, the  employment of 20 million ICT professionals in the EU and parity between women and men in those areas.
ΕΚΤ and Digital Skills
The National Documentation Centre  (EKT), a supervised body of the Ministry of Digital Governance, participates in the 'National Coalition for Digital Skills and Jobs'. In collaboration with reputable bodies and in ongoing dialogue with the educational, research and academic community, EKT develops infrastructure and services, promoting knowledge, research and innovation in the digital space.
EKT also implements the 'Knowledge and Partnership Bridges' initiative for the networking and collaboration of Greek scientists and researchers around the world. As part of the initiative, a series of online seminars on digital skills in education was organised in 2020 in collaboration with the Joint Research Centre of the European Commission (JRC).
www.ekt.gr, with information from Εuropean Commission, ΕΚΤ