Participants will have the opportunity to present their products and services and find suitable partners for international collaboration.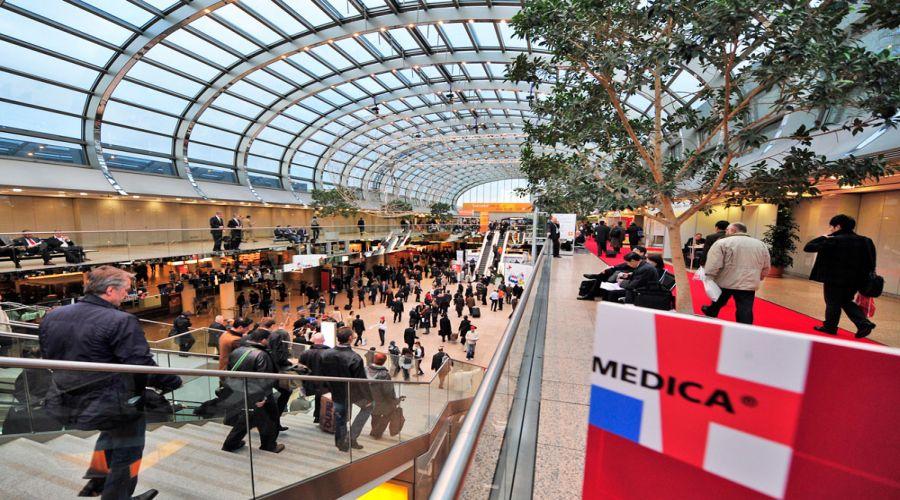 An International Healthcare Brokerage Event, organised by the Enterprise Europe Network as part of MEDICA's international trade fair 2017, will be held 14-16 November 2017 at Dusseldorf (Germany). The National Documentation Centre (EKT) ,co-ordinator for Enterprise Europe Network-Hellas, the Greek node of the largest international network for innovation and entrepreneurship Enterprise Europe Network, will be supporting Greek participation in the event.
The MEDICA fair is a global meeting point in the area of medicine. The event offers participants opportunities to meet suppliers of new technologies from all over the world and develop international business partnerships. At last year's event, 1100 meetings were held with more than 300 participants from 40 countries.
At the event, businesses and research organisatons will be able to find the most suitable international research, technological and business partners for their needs as well as learn more about European innovative technologies and research results which are available for exploitation.
Those interested in participating to the event are requested to complete the relevant online registration form and submit their profile (partner search for research programmes, search or offer for business proposals, and technological products) by 5th November 2017. Applications for meetings should be made between 5th July and 6th November. Profiles will be published in an online list and will form the basis for the organisation of meetings with prospective partners. Each participant will receive their own personal meeting programme before the event. Meetings (30 minutes) will be held in Hall 6-gallery 6.1 on Tuesday 14th, Wednesday 15th and Thursday 16th November from 10:30 to 18:00.
Registration is free, but does not include the price of admission to the fair. Travel and accommodation are at the expense of participants.
For further information, contact the National Documentation Centre (Dr. Christine Pascual, tel: 210-7273920, email: cpascual@ekt.gr).
www.ekt.gr, with information from Enterprise Europe Network, National Documentation Centre