The six winners of the Horizon Impact Award will receive from 25,000 euro each, as well as extensive publicity.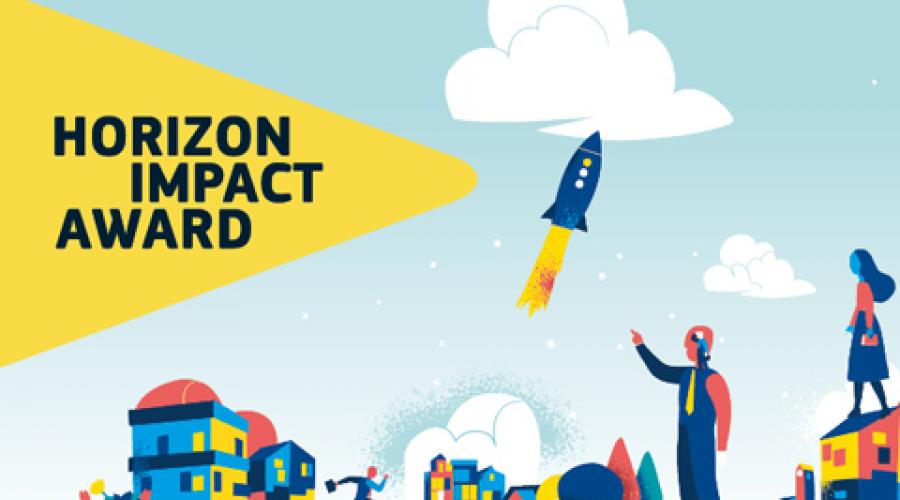 For the third year in a row, the Horizon Impact Award recognises and rewards the most significant projects with measurable social impact, developed under the European Horizon 2020 programme and its predecessor, the 7th Framework Programme.
The award aims to publicise the social and economic benefits of European research and innovation programmes and investments which have made a decisive and positive impact on the quality of the everyday life of European citizens.
The award can be competed for by all legal entities, individuals or teams that have completed projects for which their positive impact can be proven. Six winners  will receive 25,000 euros each and extensive publicity, while also being given the opportunity to network with leading companies and organisations in the innovation ecosystem.
Applications should be submitted online, by April 6, 2022. More information here.
EKT as National Contact Point of Horizon Europe
With combined value-added services, EKT has always supported the Greek research and business community and the actors of the innovation system. As a National Contact Point for Horizon Europe 'Health','Digital Technologies, Industry and Space' and the Marie Skłodowska-Curie Actions (MSCA) programme, it supports organisations, businesses, academia and research organisations all the way from identification of funding opportunities to the final formulation and submission of proposals, the implementation of projects and the exploitation of research results. In addition, it contributes to the recording and analysis of Greece's participation in European research and innovation programmes. As a National Contact Point, it supports the implementation of ongoing projects under Horizon 2020.
As co-ordinator of the Greek node of the Enterprise Europe Network, the largest business support network in the world, it provides services complementary to those of the National Contact Points, for international networking and search for business and technology collaborations, technology transfer and innovation, access to European funding and partner finding for participation in research proposals.
www.ekt.gr, with information from European Commission