Representatives of the research and business communities will be able to exchange ideas and opinions and start collaborations.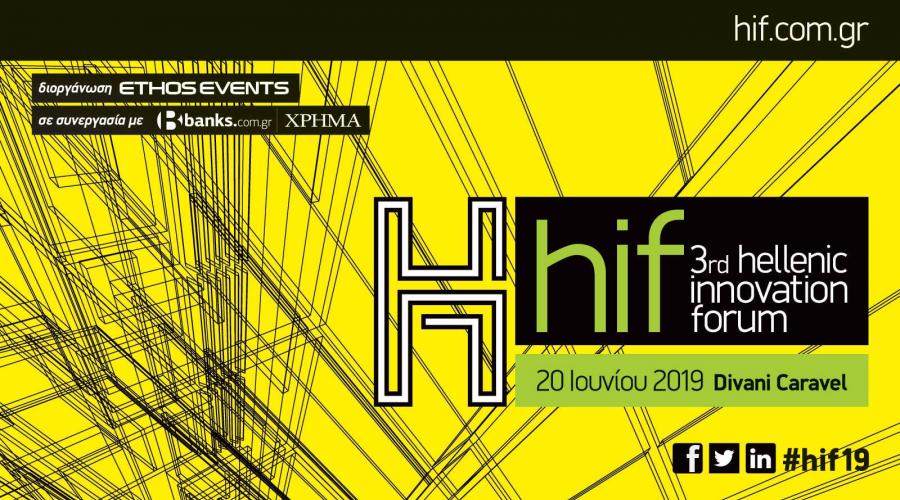 The connection of the university and research community with the business world and the creation and promotion of products based on research efforts, is the main topic at the 3rd Hellenic Innovation Forum to be held on June 20, 2019 (09.00-15.00) in Hotel Divani Caravel, in Athens. The event is being co-organised by Ethos Events, the National Hellenic Research Foundation (NHRF), the financial and business portal banks.com.gr and HRIMA magazine, with Norway as the guest country.
Innovative ideas are based on results of research efforts, so the challenge is to foster research and production collaborations between academic institutions and major business groups from Greece and abroad.
The event aims to highlight the innovative actions and initiatives carried out and awarded in Greece and abroad and create opportunities and prospects for the development of not only business but also innovation, the development and management of scientific knowledge and mechanisms and potential creation of new networks and alternative means of support.
The conference targets managers of innovative companies and startups, business executives interested in exploiting innovative ideas and products, actors and managers of educational institutions, researchers, investment funds representatives from Greece and abroad, research centres and university executives, students, etc.
During the 3rd Hellenic Innovation Forum, participants will be able to attend a series of talks and presentations related to the issue of linking university, academic and research institutions and the business community.
Among the topics to be discussed at the main conference 3rd Hellenic Innovation Forum are:
• The actions underway to strengthen research activities in Greece
• Presentations of ecosystems that have been created in cities such as Athens, Thessaloniki, Patras, Heraklion and Xanthi.
• Case studies of business ventures that emerged from research institutions
• Presentation interface models from abroad
• The protection of intellectual property and the acquisition of patents
• The available financial tools
The aim of the presentations is to inform participants about the opportunities that exist, and how interconnections and thus benefits available to all parties can be realised.
Running parallel to the main conference, will be presentations by companies and organisations in relation to innovative products or services. The presentations will be made to an audience of professionals invited by participating companies.
Simultaneously, in a specially designed open space, there will be an exhibition of innovative ideas, actions, products and services.
The National Documentation Centre will have a stand at the event, where it will present its actions to promote research, innovation and connecting with entrepreneurship as well as publications with indicators and statistics on Greek research and innovation activities. EKT is also organising a parallel event on linking research and entrepreneurship, which will include the success stories of researchers and entrepreneurs.
www.ekt.gr, with information from Hellenic Innovation Forum, EKT