Having enthused the Athenian public and Greeks nationwide in previous years, the festival is set to once again attract young and old with its exciting and visitor-friendly events.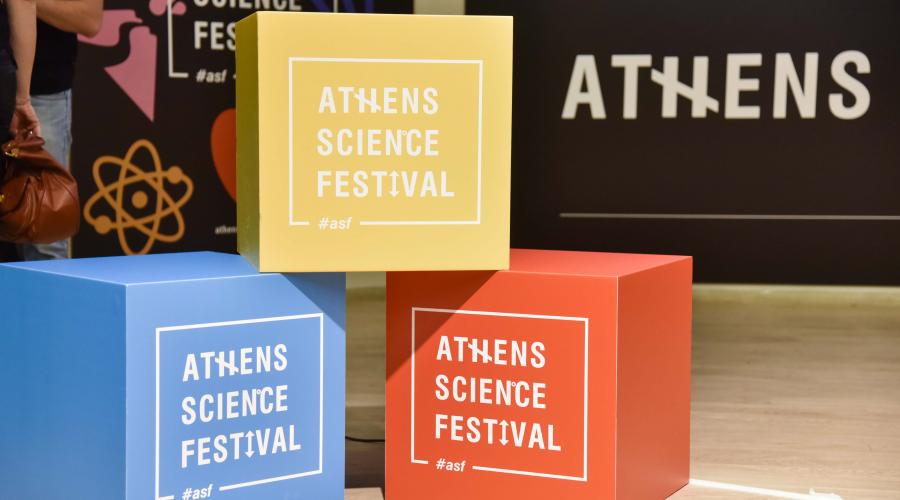 From 24th to 29th April, young and old can enjoy a captivating programme of more than 200 different events expected to excite all enthusiasts of knowledge and scientific innovation. Visitors will experience the liberating power of science through 94 interactive events, 35 workshops for children, 22 workshops for adults, 45 talks and 5 competitions.
Entitled 'Science without Borders', this year's festival focuses on the fact that scientific discoveries transcend geographical, cognitive and ideological frontiers and create new perspectives and ways of exploring the human mind. The best scientific ideas take shape when they defy limitations and obstacles!
Guests appearing at the festival come from a variety of international backgrounds and disciplines. A good example is the legendary astronaut, pilot and engineer Marsha Ivins who has spent thousands of hours in space and will talk about the value of education and empowerment of women scientists to society.
Science and the book
Owing to Athens being World Book Capital 2018, there will be presentations showing the relationship between science and the book, factual and fiction. On Saturday 28th April, Stavros Katsanevas, Professor at Paris-Diderot VII and director of the European Gravitational Observatory (EGO) will present the fascinating history of research into gravitational waves. While, on the same day, the writer Vangelis Provias will explain to the public how science and the art of the written narrative inspire each other, creating wonderful stories.
On Sunday 29th April, Lida Tsene, director of Comicdom Press and the author Vasilia Vaxevani will help young visitors to create their own stories in an original experiential workshop using comics, superheroes and, of course, science.
Programme details can be found here.
The festival is being organised by the educational organisation 'SciCo', the British Council, Technopolis City of Athens, Onassis Scholars' Association and the General Secretariat for Research and Technology and will be implemented in collaboration with academic and research institutions and educational organisations.
The National Documentation Centre (EKT) is media sponsor for the Athens Science Festival 2018, highlighting relevant activities and events on websites, social media and their eNewsletter.
www.ekt.gr, with information from Athens Science Festival