From 3 to 7 April, young and old visitors to Technopolis City of Athens, can become scientists, conducting experiments in more than 100 different activities.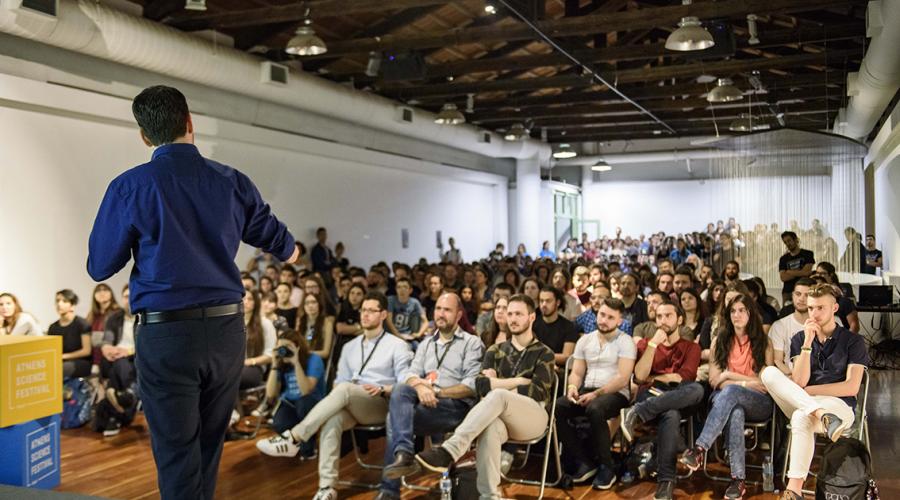 Within a global and constantly changing reality, 'change is coming!' at the Athens Science Festival 2019. The event, which every year reveals to thousands of visitors, the secrets and wonders of science, returns to Technopolis City of Athens, for its 6th year, 3-7 April. It has been renamed the Athens Re-Science Festival and with a wide range of events is expected to attract the interest of young and old alike.
The world is changing more and more every day, at an ever rapid pace. Science, technology, the arts, human industriousness are opening up wonderful new roads, new opportunities and new challenges. With what result? We need, individually and socially, to review and readjust the way we approach knowledge and our daily lives. In the 21st century, adaptability and continuous change is not only fruitful and inspiring-they are essential.
Imagine a world where sustainability is the key word, where microrganisms convert rainwater into drinking water, marine mammals are protected, schools use renewable sources of energy and smart cities and computers help us take care of our planet every second.
Such a world will be revealed at this year's Athens Re-Science Festival 2019 to anyone intrigued by human ingenuity. From 3 to 7 April, young and old at Technopolis City of Athens, can become scientists, conducting experiments in more than 100 different activities.
140 research, academic and educational organisations taking part in this year's Festival will present 100 experiential activities, 60 workshops for children, 20 workshops, 30 lectures, 3 art and science exhibitions, documentaries, special competitions and a variety of activities for every age! Get programme details here.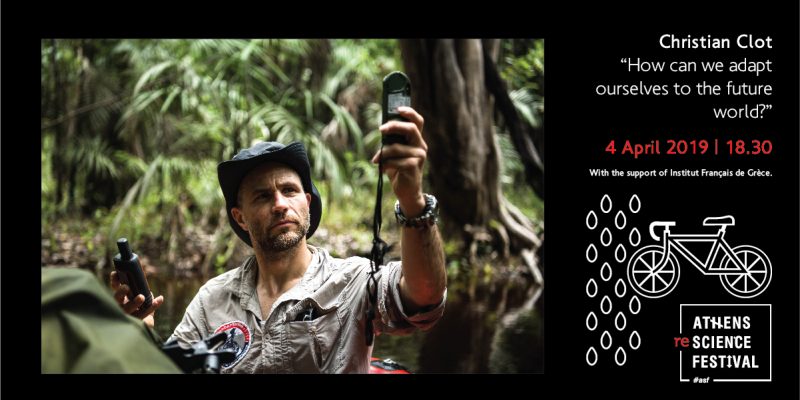 A special guest at the opening ceremony on Friday 4 April, will be the inspired explorer-researcher Christian Clot, Adaption CEO who will talk about how we can adapt to the future world! Christain Clot is not the classic explorer, who from a very young age pored over a map dreaming of the perfect trip. His passion for creation and communication led him to write several different kinds of books, from novels and comic books to historical books. He has  received awards for his explorations and participated in many documentaries. In 2006, during his explorations, he began research on human adaptability, studying cognitive, psychological and physiological changes caused by human exposure to complex environmental conditions.
The Festival is being organised by Science Communication Sci-Co, the British Council, Technopolis City of Athens, Onassis Scholars' Association, the Ministry of Environment and Energy and the General institutes. This year, for the first time, the festival is not only being held under the auspices of the General Secretariat for Research and Technology but also the Ministry of Environment and Energy, which, apart from participating in the organisation, will be presenting one of the thematic areas - 'bio-economy'. Strategic partner of the festival is the National Scholarship Foundation.
The National Documentation Centre (EKT) is media sponsor for the Athens Science Festival 2018, highlighting relevant activities and events on websites, social media and their eNewsletter.
www.ekt.gr, with information from Athens Science Festival