The Festival focuses mainly on the following areas: Machine Learning, AI, Digital Transformation, Robotics, STEM Education, Health, Environment and Art.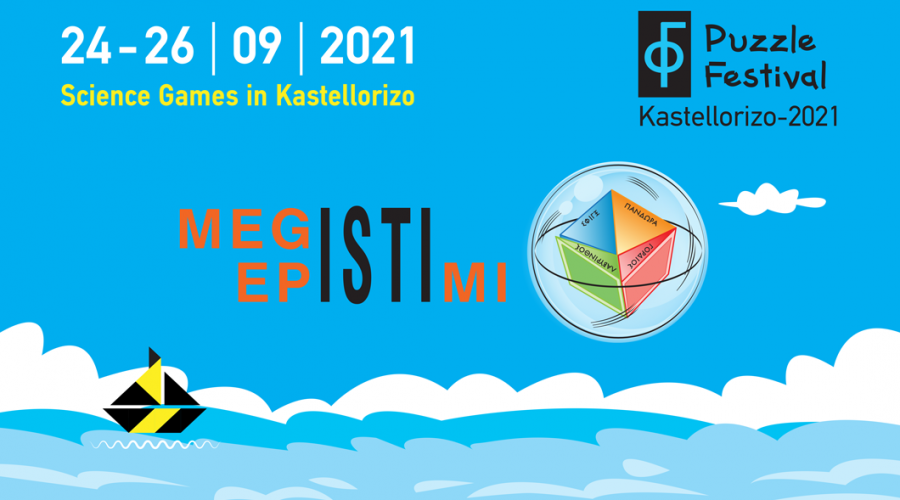 The 1st Kastellorizo Puzzle Festival, scientific event mainly targeting the young public, will be held from  24th to 26thSeptember, 2021. An event of a high scientific level and a great celebration of science, it offers the island's inhabitants new knowledge and enjoyable experiences. More than 50 scientists, researchers, educators and artists, motivated by their love for science, will participate in the Kastellorizo Puzzle Festival on a non-profit basis,.
Kastellorizo, the small picturesque island at the easternmost tip of Europe with such a special historical, cultural and geographical feature, has impressive architecture, important ancient monuments, indigenous flora and fauna, beautiful nature and countless trails.
It is an island where, from the Neolithic Age until today, important civilizations of mankind met. In fact, the official name of the island is Megisti, obviously due to its larger size in relation to the island complex that surrounds it.
Why is called 'Puzzle Festival?' In 2020, mathematician Pantazis Houlis, a former professor at the University of Western Australia, now a collaborator at the University of Crete and co-founder of an educational puzzle production company, founded the Museum of the same name, which has one of the largest puzzle collections in the world. It was recently announced to be the European Centre for Science, Technology and Art STARTS (Science + Technology + ARTS).
The 1st Kastellorizo Riddle Festival invites the public of all ages, not only to attend but also to actively participate in a series of educational activities, targeted tours, scientific dialogues, theatrical games, original events, interactive experiments, exhibitions, narratives, etc. supervised by distinguished scientists from various research institutions in the country.
The event is being organised by the Megisti Puzzle Museum and EN.I.G.M.A (Union of Ideas, Puzzles and Mathematics) in collaboration with Eleni Grammatikopoulou who has many years of experience in the field of Science Communication. The Festival is under the aegis of the General Secretariat for Research and Innovation of the Ministry of Development and Investment and is supported by the  Ministry of National Defence. Also participating are the Hellenic Pasteur Institute, the Hellenic Centre for Marine Research, the University of Crete, the Eugenidou Foundation, the Union of Greek Physicists, the Science Reactors scientific team, the 'Crew 94' from Patras and other scientific/educational bodies.
The National Documentation Centre (EKT), a body supervised by the Ministry of Digital Governance, is one of the sponsors of the 1st Kastellorizo Puzzle Festival
www.ekt.gr, with information from Kastellorizo Puzzle Festival