Those interested are invited to complete the relevant participation form by October 22, 2020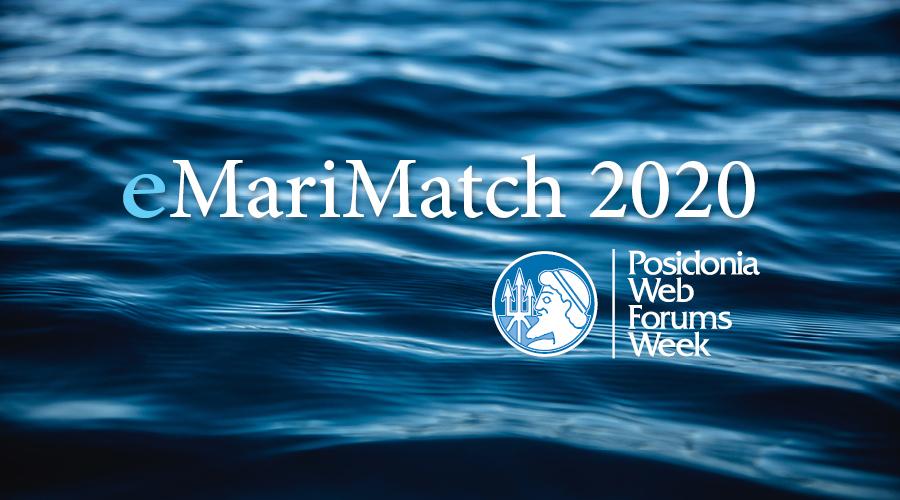 eMariMatch 2020, the brokerage forum organised by the Enterprise Europe Network will take place online on the 29 and 30th October 2020. The International Shipping Exhibition Posidonia 2020 has been canceled. However, connecting people from the maritime sector all over the world is still possible. For the first time, the 2020 edition is offering participants the opportunity to arrange meetings via video-calls. The third edition of this event in 2018 attracted more than 120 participants from 18 countries with more than 300 meetings taking place! 
The event is organised by the National Documentation Centre (EKT), co-ordinator of Enterprise Europe Network - Hellas, in collaboration with the Athens Chamber of Crafts, the Industries Association of Thessaly and Central Greece, and is supported by (with) 'Maritime Industry & Services ' of the Enterprise Europe Network.
Communication during the meetings will be conducted in English. Participation in the event is free.
Who can participate?
The event is targeted at companies, clusters, International decision-makers as well as Research & Innovation stakeholders from the maritime sector looking to cooperate in the following areas:
Shipbuilding, repairs and refits / Shipyard industry
Maritime transport: logistics /ports
Green shipping / Green ports
Electronics, communication & navigation
Mechanical and Auxiliary systems
Nautical sports, Leisure vessels & Tourism
Maritime services
Maritime Safety & Security
Marine Research, Development & Innovation
Marine bio-economy
Registration 
Those interested are invited to fill out the relevant application form on the online platform by October 22 and submit a profile on the "marketplace".
For further information contact Dr. Christina Pascual, National Documentation Centre (EKT) at e-marimatch@ekt.gr 
Enterprise Europe Network is the largest integrated business support network in the world. It was launched in 2008 and now includes 600 local organisations in more than 60 countries in Europe, the Middle East, Asia and the Americas. It supports more than 2 million businesses per year in international trade, technology & research collaborations and access to finance. In Greece, the Enterprise Europe Network-Hellas network consists of industrial associations, research and technology institutes, commercial and industrial chambers and renowned institutions in the field of innovation and SMEs.