As a Community Partner, EKT is organising a workshop on the Sharing Economy.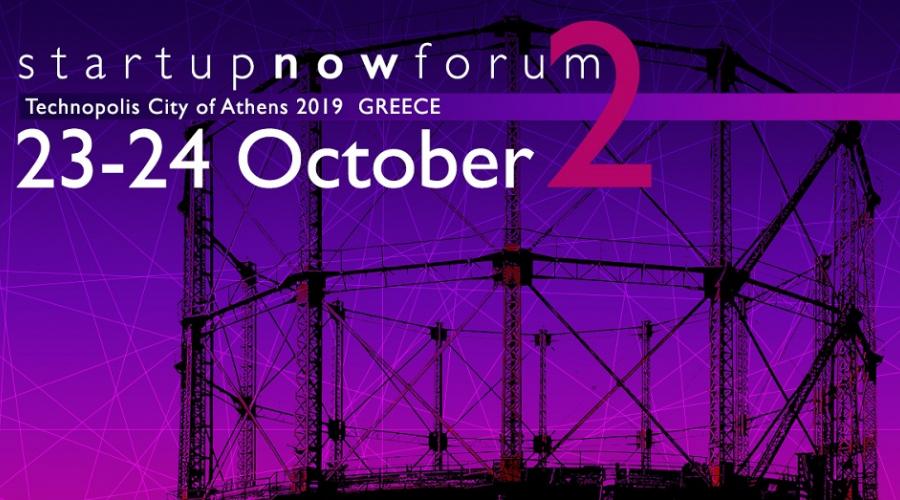 The multi-conference for startups which started in Elefsina, returns better than ever on October 23, 2019 at the City of Athens Technopolis. The StartupNow Forum is a venue for  startups, new entrepreneurs, investors, company representatives, organisations and SMEs seeking new opportunities in innovation and the technology ecosystem to meet and find potential partners.
The conference is being organised by the Athens Digital Lab, Mantis Business Innovation and Innovathens. The National Documentation Centre (EKT) is contributing to the event as a Community Partner, organising a thematic workshop and participating in a discussion panel .
Barbara Vassilakis, Innovation Director and National Contact Point for Horizon 2020, will co-ordinate the thematic workshop on the Sharing Economy and Giorgos Megas, Innovation Director and Co-ordinator of the Greek node of EIT Health will give a talk on the topic 'Accelerators, Incubators Entrepreneurship and funding programmes for startups.'
Intending to stand out this year for the quality and effectiveness of its work, the StartupNow Forum is focusing on achieving real business deals.
80 Speakers will share their ideas in 20 thematic sections. There will be an exhibition space for Startups, Venture Capitals, Organisations and Large Companies, and one-to-one Business Meetings between: startups and investors, startups and startups, startups and business. Meetings are managed online through the Matchmaking App & Platform. The event will also feature StartupNow Awards.
Of special interest will be the parallel scientific conference GreenTech Symposium. This is a different scientific conference under the scientific supervision of the Environmental Economics and Sustainable Development Unit of National Technical Polytechnic of Athens (NTUA), which aims to link the academic community and the productive fabric of the country. Innovations  of Greek  researchers and startups in the fields of energy, the environment, waste management, Smart Cities, Advanced Materials and New Intelligent Control Systems will be presented.
The StartupNow Forum is being held  under the auspices of the Municipality of Athens and the National Technical University (ESU Unit), with the collaboration of a variety of entitites in the Greek business world: investment institutions (VCs & Angel Investor Networks), private companies, public agencies, academic institutions and support structures and is being supported by prestigious elements of the Greek economy  such as Rewarding Recycling, Eurobank, Hellenic Petroleum  and the TITAN Cement Group.
EKT in the Innovation Ecosystem
EKT is National Contact Point for 'Horizon 2020' providing the Greek research community with a range of integrated services. It is also co-ordinator of the Greek node of the Enterprise Europe Network, which consists of industrial associations, research and technological institutions, chambers of commerce and acclaimed actors in the field of innovation and SMEs.
Enterprise Europe Network-Hellas is the largest Greek business support network. It helps innovative and outward-looking Greek enterprises to gain access to new markets and finance, provides personalised services for innovation management and scaling up businesses, informs European policies and gives SMEs the opportunity to participate in consultations on future initiatives.
www.ekt.gr, with information from ΕΚΤ, StartupNow Forum