Funding of $ 100,000 was awarded to the Greek researcher for research on the Higgs boson, which helps to explore new perspectives in the field of fundamental physics.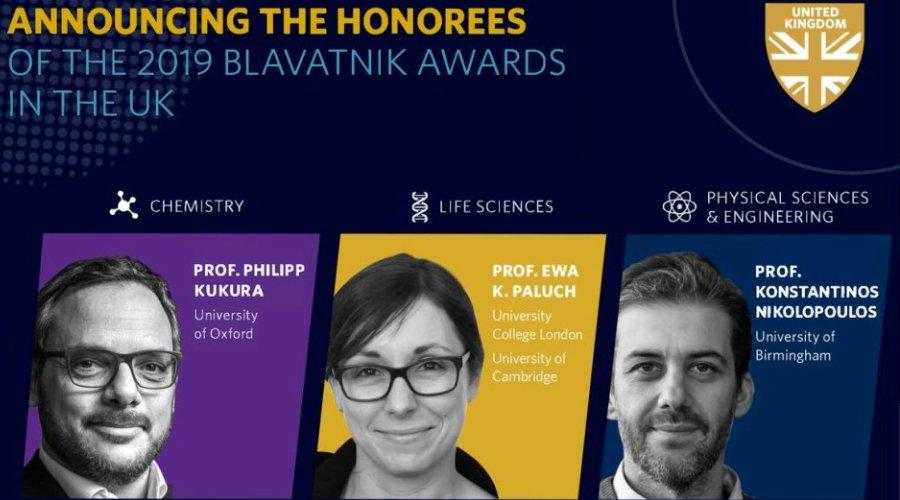 Konstantinos Nikolopoulos, a researcher at CERN and a Professor of Physics at Birmingham University, was awarded for his work and contribution to Physical Sciences & Engineering with one of the three 'Blavatnik Awards 2019 in the UK'. These awards are the highest recognition for young scientists in the UK and are presented in three categories: Life Sciences, Physical Sciences and Engineering and Chemistry.
Konstantinos Nikolopoulos was the co-ordinator of a 100-physicist sub-group of the ATLAS programme, a major scientific project at CERN, which greatly contributed to the Higgs boson discovery, considered to be one of the most important discoveries in Physics this century. The work of Konstantinos Nikolopoulos, a few months after completion of his PhD, significantly improved understanding of the Higgs boson and contributed to further exploration of new perspectives in Fundamental Physics beyond the Standard Model.
In 2016 he was received 1.5 million euro Grant by the European Research Council (ERC) to further research into the Higgs boson. ERC, set up by the EU in 2007, is the leading European funding body for cutting-edge research. Its objective is to stimulate scientific excellence in Europe by encouraging competition for funding between the best creative researchers whatever nationality or age.The National Documentation Centre is national Contact Point for ERC programmes under Horizon 2020.
The 'Blavatnik Awards 2019 in the UK' are awarded by the New York Academy of Sciences and the 'Blavatnik Family' Foundation to scientists under 42 years of age and are accompanied by a cash prize of $ 100,000. The same award with Mr. K. Nikolopoulos, was given to Prof. of London and Cambridge University, Ewa Paluch for her contribution to "Life Sciences" field and to Prof. of Oxford University, Philipp Kukura, for his contribution to "Chemistry" sector.
Blavatnik Awards in the UK
The 'Blavatnik Awards in the UK' were set up in 2017 to contribute to the recognition and support of prominent young scientists and engineers in the United Kingdom. Every year, one nominee in each category is named a Blavatnik Awards in the UK Laureate and awarded $100,000 in unrestricted funds, with two Blavatnik Awards in the UK finalists in each category both receiving $30.000.
The winners and finalists of the Blavatnik Awards in the United Kingdom are selected by a panel of researchers distinguished in their fields. Learn more: http://blavatnikawards.org/
www.ekt.gr, with information from Blavatnik Αwards