SMEs are the backbone of the European and the Greek economy, contributing decisively to productivity, employment and innovation, according to the latest European Commission report.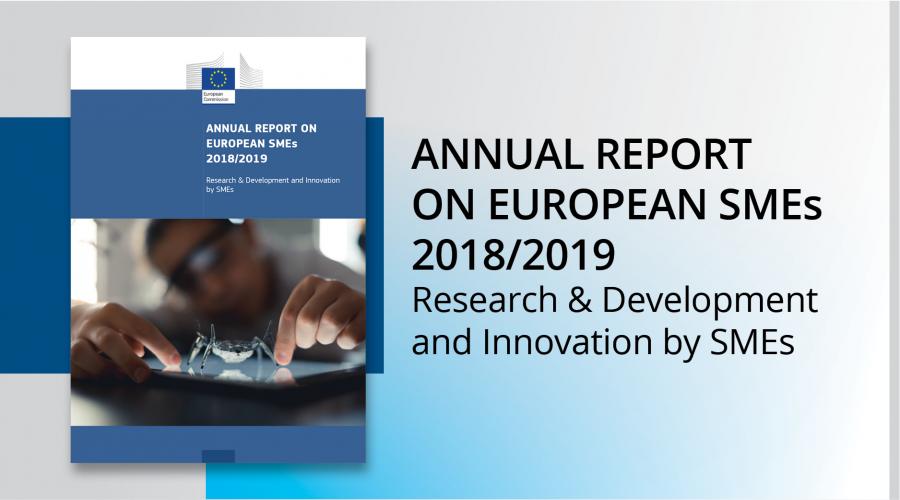 The activity and performance of small and medium enterprises (SMEs) in the 28 EU member states were documented in the European Commission's annual report 2018/2019 (Annual Report on European SMEs 2018/2019), recently published. The publication focuses on results related to research & development and innovation in European SMEs. According to the report, for the first time since 2008, the SME sector in all EU countries is growing and presents increased indicators of employment and added value.
The annual report for European SMEs is part of the SME Performance Review, one of the main tools of the European Commission to monitor the progress of countries in the implementation of the Small Business Act (SBA). The report provides an overview of the size, structure and importance of SMEs in the European economy, with data on past and future performance of SMEs since 2008. It focuses on SMEs active in all sectors of the economy except the financial sector (non-financial business sector, NFBS).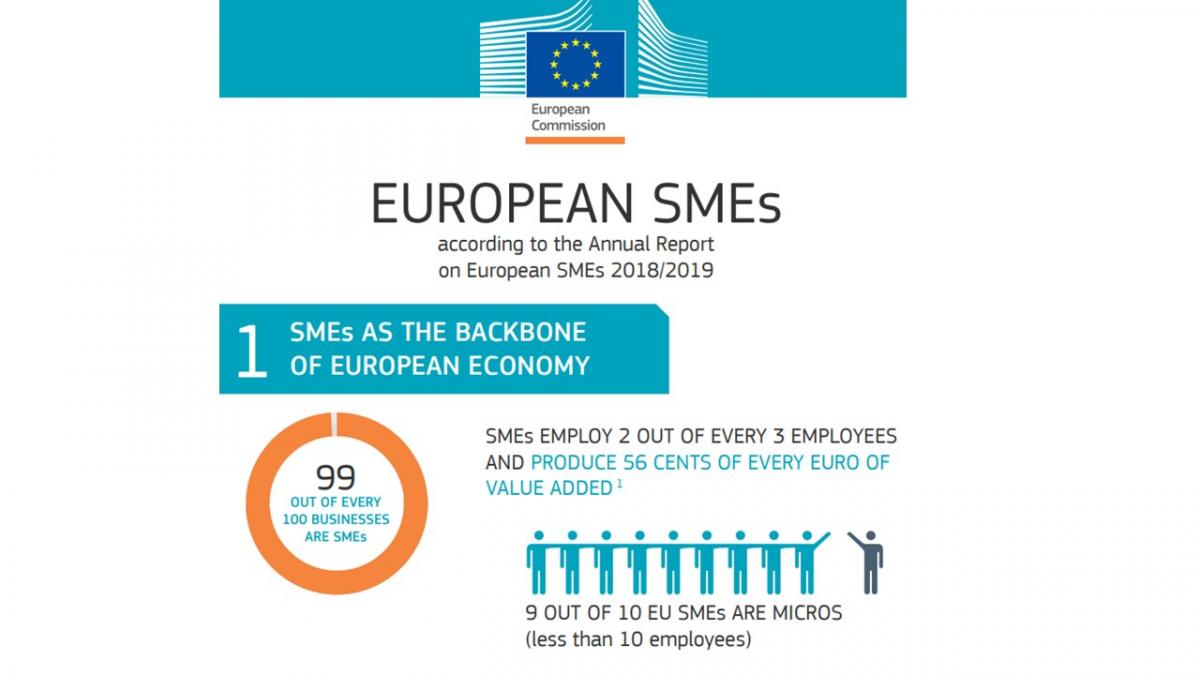 The three main indicators used refer to the economic performance of enterprises, the number of enterprises, employment levels and added value (defined as the gross income from operating activities, net of operating subsidies and indirect taxes).
The report findings confirm the upward trend in the European economy for 2016-2018 thanks to the contribution of SMEs, with the three key indicators showing considerable improvement in comparison to previous years.
According to the report, in 2018, more than 25 million SMEs in the EU-28 were recorded, representing 99.8% of all European businesses and generating 56.4% of value added and 66.6% of employment in NFBS. 2 out of 3 workers in Europe are employed in small business, while these two employees, the vast majority working in micro-enterprise (with less than 10 employees). At the same time, the recovery from the crisis of 2008 continued in almost all industries and sectors of the European economy.
ΕΚΤ and SMEs
The National Documentation Center, as the coordinator of the Enterprise Europe Network-Hellas, the largest Greek business support network, helps innovative and outward-oriented Greek enterprises to gain access to new markets and finance so as to exploit their research results and technologies / products. It provides personalised services for innovation management and scaling up businesses, informs about European policies,the functioning of the European market and available  financing opportunities. It also gives SMEs the opportunity to participate in consultations on future initiatives. These services include international business, technology and research partnerships, knowledge exchange and technology transfer, participation in business missions and brokerage events.
In addition, EKT is the National Contact Point for 'Horizon 2020' for research and innovation, providing the Greek research community with a range of integrated services for proposal submission and participation in the programme.
www.ekt.gr, with information from European Commission