25 women from different professional areas took part in an empowerment seminar organized by EKT and Google Hellas.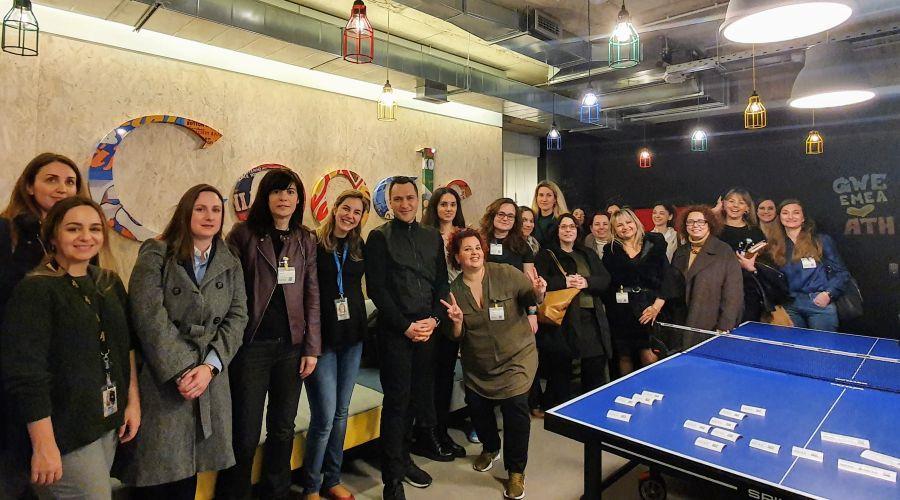 Teachers, business women, employees in the private and public sector, researchers, artists and those working in NGOs – all women and all remarkable. 25 women from different professional areas listened, talked, exchanged personal experiences and practices and learned how to promote and present their achievements both in and out of the workplace during the empowering seminar #IamRemarkable. The seminar, organized by the National Documentation Centre (EKT) and Google Hellas with the support of Curious, Inc, was held on Wednesday 12th February 2020, a day after the #International Day of Women & Girls in Science.
Targeting women who are at an early stage in business or wish to boost their careers, the action was coordinated by Spyridoula Drakopoulou, Head of Google Hellas Finance & Performance Agencies and #IamRemarkable Facilitator.
About #IamRemarkable
Google initially started organizing seminars #IamRemarkable to empower its own staff. The positive results obtained in the seminar led to this initiative being shared with other companies and organizations.
Since December 2019, the initiative seminars has been attended by 85,000 people in more than 100 countries, with more than 4,000 trained facilitators conducting workshops worldwide.
EKT actions for the participation of women in research
Since 2007, EKT has actively supported the strengthening of women's participation in the European Research Area with actions undertaken at Νational and European projects. After extensive inventory of Greek women researchers through the project 'Mapping the Scientific Area of  Greek Female Research Personnel' and participation in European projects: GENDERA, SHEMERA and EMPOWA (Enhancing more participation of Women Entrepreneurs' Activities in Horizon 2020), EKT is currently participating as a partner in the European GENDERACTION project, which implements actions to reflect the situation at national level, exchange good practices and create a group of ambassadors from EU member states in order to strengthen gender equality policies within research.
EKT contributes systematically to the European-wide 'She figures' with detailed statistics and indicators on women researchers. At the same time, it supports research in the field of gender equality through its actions as National Contact Point for 'Science in Society and with Society' Horizon 2020 (the EU funding programme for research and innovation).
www.ekt.gr, with information from EKT