As part of the conference, the Ideal-ist network and the Enterprise Europe Network are organising Brokerage Events for companies and researchers active in Information and Communications Technologies (ICT).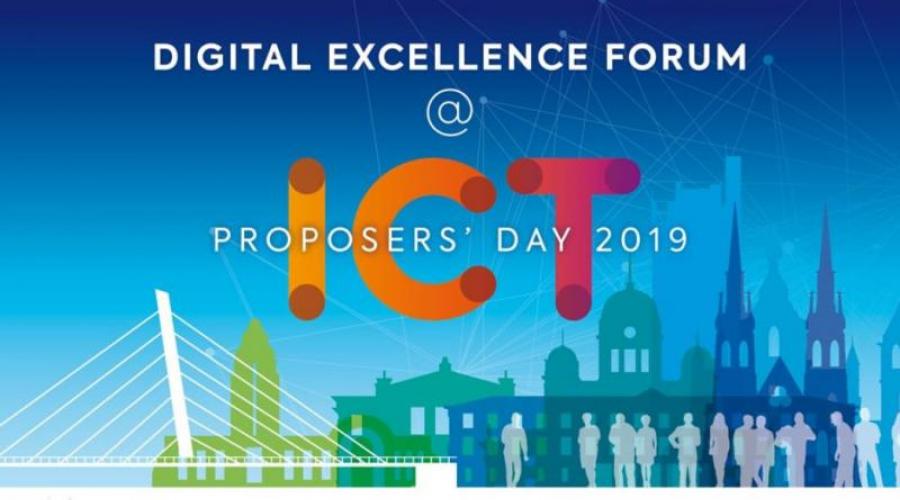 The ICT Proposers' Day 2019 is a two-day event that takes place in Helsinki, Finland, 19-20 September 2019. This is an event of international scope in Information Technology and Communications (ICT). As part of the conference, the Ideal-ist network and the Enterprise Europe Network are organising Brokerage Events for companies and researchers active in (ICT). Participants can meet and collaborate with representatives from the academic and research communities, policy makers and business representatives. The National Documentation Centre, National Contact Point for  ICT, Horizon 2020 and co-ordinator of Enterprise Europe Network-Hellas, will support the participation of Greek companies and research organisations in the event. ICT Proposers' Day 2019 will focus on the upcoming calls of the Horizon 2020 Work Programme in ICT, future and emerging technologies (FET) and social challenges.
Parallel Events: Digital Excellence Forum
The digital excellence forum will include a session on the supporting role of research and digital policy, involving high-level experts. The aim of the session will be to demonstrate the importance of research and innovation policy at European level in enabling industry to adopt new technologies to enhance competitiveness and autonomy and to cope with social challenges.
The event will provide an excellent opportunity to present and discuss the main policy initiatives for the digital transformation of European industry and society. It will also discuss how the EU agenda on research and innovation can best contribute to these goals. The Horizon 2020 Work Programme will also be presented.
Registration procedure
Events take place at the Messukeskus centre in Helsinki, Finland. To take part in B2B meetings you need to first register for the conference. Detailed steps are described here. Registrations start on 14 June 2019. When registering for the Brokerage Event, select the National Documentation Centre helpdesk. For further information contact George Megas (megas@ekt.gr, 2107273921). The schedule for the bilateral meetings will be sent a few days before the event, on the basis of mutual interest of individuals.
National Documentation Centre and Enterprise Europe Network
The National Documentation Centre (EKT) is co-ordinator of the Greek node of the Enterprise Europe Network, which consists of industrial associations, research and technological institutions, chambers of commerce and prestigious actors in the field of innovation and SMEs.
Enterprise Europe Network-Hellas is the largest Greek business support network. It supports innovative and outward-oriented Greek enterprises to gain access to new markets and finance, provides personalised services for innovation management and scaling up businesses, informs European policies and gives SMEs the opportunity to participate in consultations on future initiatives. Each year, the Greek network mediates approximately 100 transnational partnerships.
www.ekt.gr, with information from ΕΚΤ, Enterprise Europe Network