The event's programme includes a series of interesting lectures, an educational digital heritage workshop and short film screenings.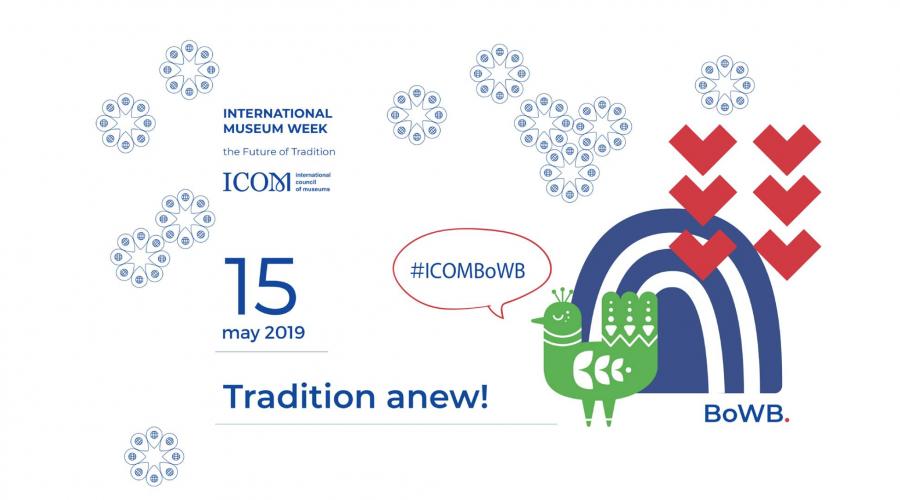 The Biennial Western Balkans, the festival of Ioannina connecting intangible cultural heritage with art and technology, and the working group 'Cultural Heritage and Contemporary Media' of the History of Art Laboratory the School of Fine Arts, University of Ioannina, are organising a multifaceted event on Wednesday 15 May 2019 in Ioannina with the theme 'Documenting cultural heritage and artistic creation -interdisciplinary approaches, contemporary media'.
The cultural actions to be included as part of the International Museum Day 2019 on 'Museums as cultural hubs: the future of tradition as chosen by the International Council of Museums (ICOM), includes a series of lectures, a digital cultural heritage training workshop and a programme of short film screenings.
The event will include talks by new as well as distinguished scientists, researchers and creators from various disciplines seeking to approach tradition anew through contemporary media. Their main objective is the exploration of new ways of documenting and promoting the tangible and intangible cultural heritage of various communities, while reflecting on established types, perspectives and methodologies.
Representing the National Documentation Centre (EKT) will be Georgia Angelaki, who will give a talk, entitled 'Establishing the national infrastructure for open, interoperable and reusable digital cultural content- the role of EKT as a national aggregator for cultural content'. Her presentation will showcase the national aggregator for cultural content SearchCulture.gr. and will discuss the need for the adoption of minimum common quality, interoperability and openness guidelines for digitisation projects that will enable the development of a common digital cultural public space that can be beneficial for education, research and the creative industries.
Other speakers will consider: 'From informatics for culture, to cultural informatics' - Manolis Wallace - Assistant Professor, Department of Informatics and Telecommunications, University of Peloponnese & Director at ΓΑΒ LAB - Knowledge and Uncertainty Research Laboratory. 'Meta-typologies: the museum' - Polyxeni Mantzou - Professor, Department of Architectural Engineering DUTh & PALIMPSEST programme. 'Visual Ecotopias: Towards an Ecology of Cultural Heritage through Contemporary Art' -   Victoria Ferentinou - Assistant Professor, School of Fine Arts and Sciences of Arts. 'Approaching sites of dark cultural heritage through artistic creation: The ECHO Program (European Cultural Heritage Onstage)' - Nikos Pasamitros - PhD Candidate of International Relations, Panteion University & InterAlia Research Manager
The event follows that of the 1st Biennale of Western Balkans that took place on October 2018 in Ioannina and aims to further examine topics such as digital aspects of cultural heritage, concepts of openness and community values. The programme aspires to open up a project on-the-go that will keep on exploring cultural heritage in relation to technology, communities and new media.
www.ekt.gr, with information from Biennale of Western Balkans