Participants will have the opportunity to widen their network of business contacts, explore new ideas and develop research, technological and/or commercial partners.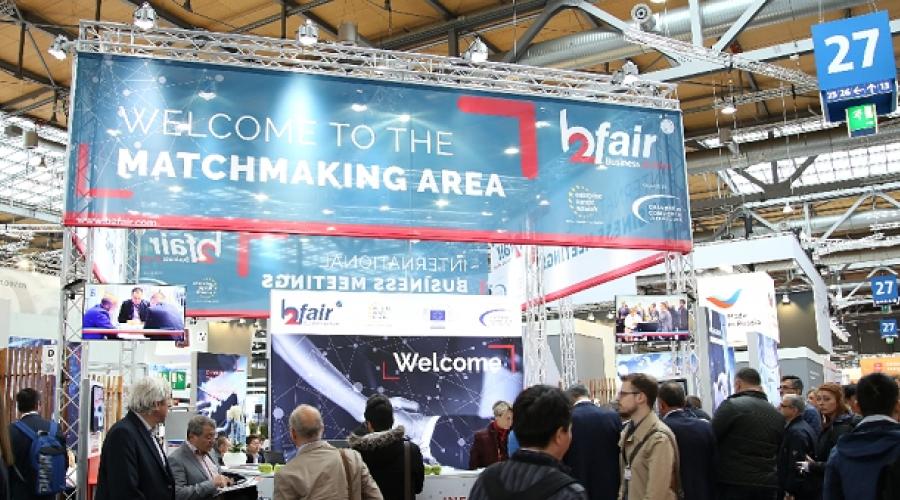 An international technology and business B2B event will be held on 1-5 April 2019 in Hanover Germany by the Enterprise Europe Network as part of the HANNOVER MESSE trade show. Greek participation will be supported by the National Documentation Centre (EKT), co-ordinator of Enterprise Europe Network-Hellas, the Greek node of the European network.
The HANNOVER MESSE fair is the biggest trade show for industrial engineering, industrial automation, information technology, energy technologies and environmental protection. The annual event has been held successfully since 2002, making this the 18thevent, and has led to more than 3,200 participants establishing international partnerships. Participants will have the chance to widen their contacts network, explore new ideas and develop research, technological and/or commercial partners through a schedule of prearranged bilateral meetings.
The 2019 trade fair line-up includes:
Integrated Energy: Leading Trade Fair for Integrated Energy Systems and Mobility
ComVac: Process automation, pneumatic systems, eco-friendly exhaust-air cleaning systems
Digital Factory: Leading Trade Fair for Integrated Processes and IT Solutions
IAMD - Integrated Automation, Motion & Drives: The trade fair is a global hotspot for Industry 4.0. that covers industrial automation, industrial IT, power transmission, and fluid power technology – from mechanical engineering and robotics to process automation.
Industrial Supply: leading Trade Fair for Innovative Subcontracting Solutions and Lightweight Construction
Research & technology: Leading Trade Fair for R&D and Technology Transfer
Participation in the brokerage event is free of charge for companies that register until 1st of March 2019. In order to maintain the quality of the event, a fine of EUR 150 will however be invoiced if a company cancels its participation or does not show up at the event. After 1st of March 2019, the participation fees will be as follows:
Exhibitors / Visitors : EUR 119.00 per company + EUR 75.00 for an additional company representative.
For further information contact the National Documentation Centre (George Megas, tel: 210 7273921, email:megas@ekt.gr & Christina Pascual 210 727390, email:cpascual@ekt.gr).
The Enterprise Europe Network is the largest support network in the world for SMEs with international ambitions, having 3,000 experts from 600 organisations in more than 60 countries. The Greek node of the network is Enterprise Europe Network-Hellas and includes industrial associations, research and technological institutes, commercial and industrial chambers and prestigious entities in innovation and SMEs.
The National Documentation Centre, as co-ordinator of Enterprise Europe Network-Hellas, the largest Greek business support network, supports innovative and outward-oriented Greek businesses in gaining access to new markets and funding. It provides customised services for innovation management and scaling up businesses. It gives information on European policies and enables SMEs to participate in consultations on future initiatives. The Greek network mediates approximately 100 transnational partnerships per year.
www.ekt.gr, with information from Enterprise Europe Network, ΕΚΤ