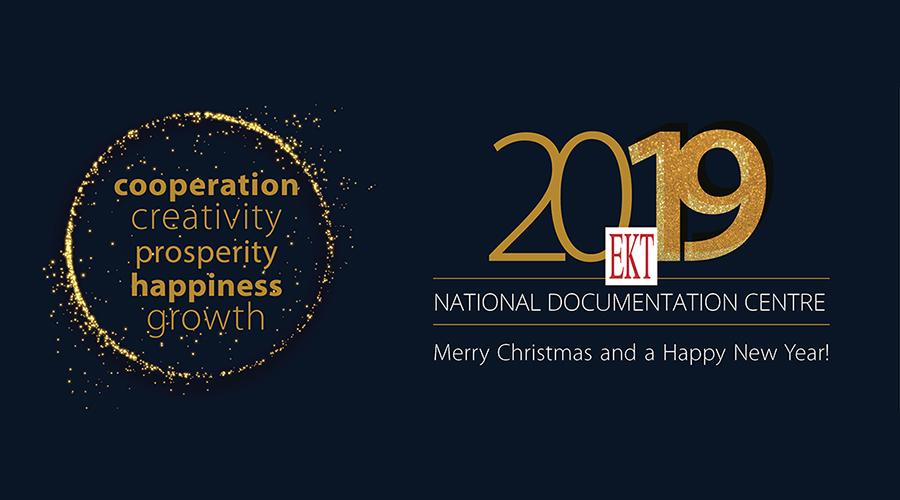 The National Documentaton Centre (EKT), as well as the EKT LIbrary, will remain closed on Monday 24th of December 2018, Monday 31st of December and Wensday 2nd of January 2019.
On 27th & 28th of December 2018, as well as on 3rd and 4th of January 2019, the EKT Library of Science Technology & Culture will be open during 8.30-16.00.
We wish you Merry Christmas and a Happy & Creative New Year!