The National Documentation Centre took part in the working meeting between the partner and expert groups of the Action, held in Berlin on 12th and 13th April 2018.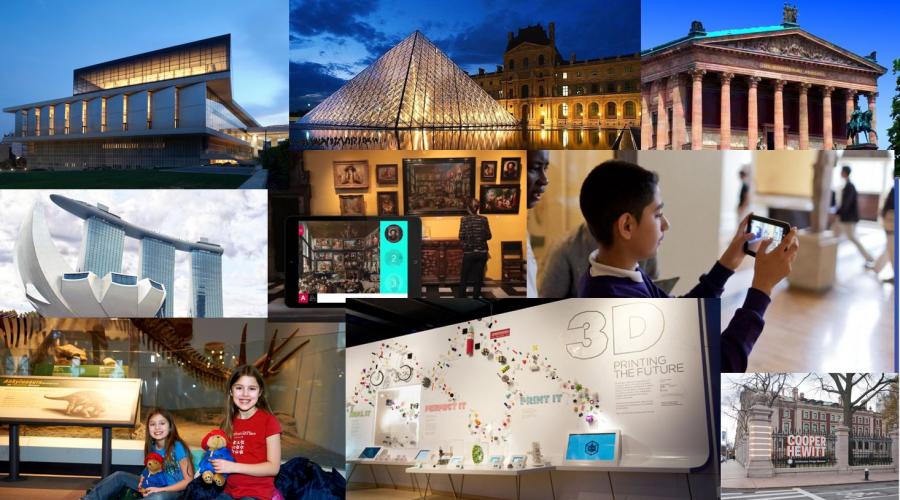 A two-day working meeting between the partner groups and experts of the Action Virtual Multimodal Museum (ViMM) was held on 12th and 13th April in Berlin, with a view to producing a manifesto and a roadmap for the wider Digital Heritage Sector to resolve issues across 7 interlinked thematic areas: ('the 7Ds'): Definitions – Directions – Documentation – Dimensions – Demand –Discovery – Decisions.
As a participant in the group of experts, the National Documentation Centre (EKT) was represented by the museologist Elena Lagoudi. During the meeting, over 40 proposals covering the 7 thematic areas were presented, evaluated and prioritised.
The Virtual Multimodal Museum (ViMM) is a Co-ordination and Support Action (CSA), funded under the EU Horizon 2020 programme (CULT-COOP-8-2016). ViMM brings together public and private sector organisations working on Virtual Museums and in the wider sector of Digital Cultural Heritage, to support high quality policy development, decision making and the use of technical advances. Consortium partners include: Cyprus University of Technology, Cyprus; Foundation for Research and Technology Hellas, Greece; Universite De Geneve, Switzerland; Universidad Pompeu Fabre, Spain; Stiftung Preussischer Kulturbesitz, Germany;7Reasons Medien GMBH, Austria and Kibla Association for Culture and Education, Slovenia. The partners are supported by a group of about 100 experts.
The main objective of the project is to create a clearer, evidence-based view of the positive impact of Digital Cultural Heritage on society and the economy, as well as an interactive communications platform linking communities of practice and share expertise, good practices and innovations in the Virtual Museums sector.
Proposals covered a variety of pillars including: positioning of the sector in society and the economy; contextualization - as in 'story-telling'- and holistic documentation etc.
The meeting also discussed semantic technologies, the need to monitor the development of innovation in technology and the application of those technologies by the Virtual Museum sector. There were a number of proposals relating to internal and external management of organizations making up the community, with the emphasis on implementation of policies and best practices, co-operation, governance and decision making. There was much discussion of the role of 3D in digital cultural content and the need for better assessment, design, monitoring of developments and integration with digital culture collections.
According to the expert council of ViMM: "Culture is becoming increasingly a precondition of all kinds of economic value generation processes' driven by two concurrent streams of innovation: digital content production and digital connectivity. Virtual museums, as defined in ViMM, and Digital Cultural Heritage (DCH) in general should be positioned and described to benefit from well-structured investment at the EU, national and regional level."
www.ekt.gr, with information from ViMM, EKT