Great interest in the actions of EKT as National Contact Point Horizon 2020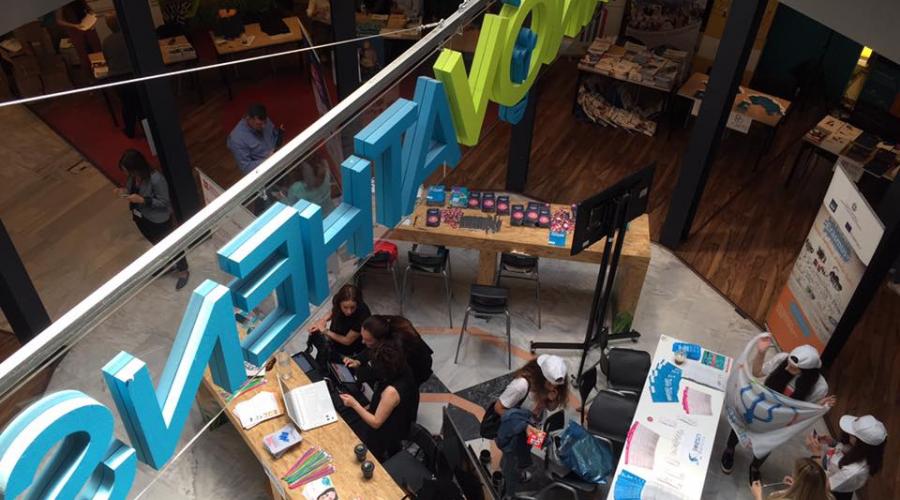 A very successful second Mobility Fair was held at Technopolis - City of Athens on Monday 22 May 2017 with the National Documentation Centre (EKT) playing an active role. In the all-day event, organised by the State Scholarship Foundation, the British Council, Erasmus Student network Greece and Innovathens, the activities of 22 organisations and institutions were presented to visitors interested in mobility opportunities.
These presentations included programmes such as Erasmus + and Marie Sklodowska Curie Actions, scholarships, summer schools, volunteering and other related activities. Doctoral students and researchers in particular showed great interest in the information given by EKT representatives about its activities in relation to mobility as National Contact Point Horizon 2020.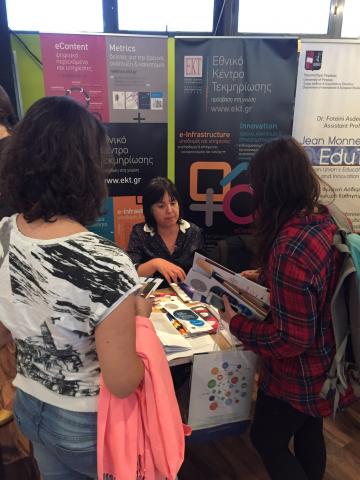 The event also featured talks relating to actions and opportunities for the mobility of Greek undergraduates, postgraduates and PhD students abroad, as well as interactive workshops, designed to analyse issues specifically concerning young people, and individual counselling.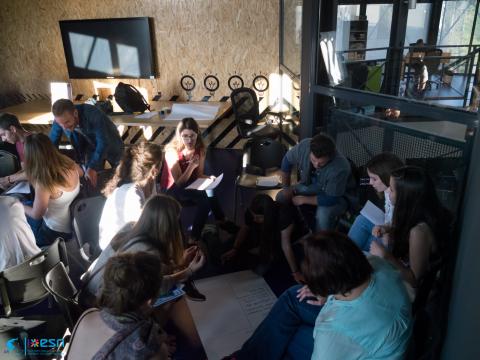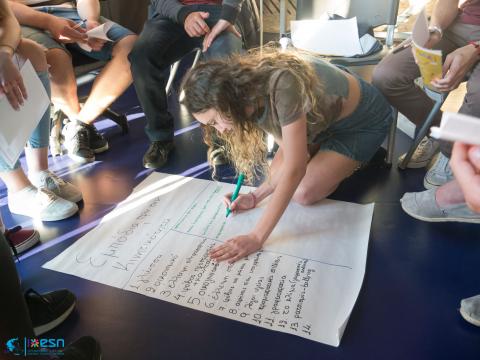 Gogo Mazioti, representing EKT as National Contact Point Horizon 2020, presented the European programme for researcher mobility and careers, Marie Sklowdowska Curie Actions, European Research Community (ERC).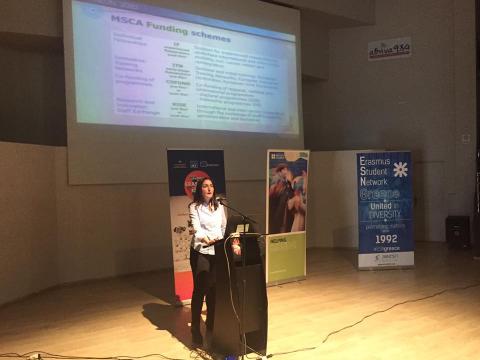 Those participating in the fair included:
• Representation of the European Commission in Greece
• EURES – OAED ( Labour Force Employment Organisation Greece)
• Youth and Lifelong learning Institute
• EOPPEP-National Organisation for certification of Skills & Career Guidance
• National Hellenic Research Centre
• National Documentation Centre
• ERDIC – Laboratory of Education Policy, Research, Development and Interuniversity Co-operation, University of Piraeus
• Asset Technology
• Goethe-Institute Athens
• DAAD – German Academic Exchange Service
• French Institute
• Italian Institute Athens
• European Office of Cyprus
• Hungarian Embassy
• AEGEE – European Students' forum
• AIESEC
• BEST – Board of European Students of Technology
• I.R.T.E.A. – Institute of Research & Training on European Affairs
As National Contact Point for Horizon 2020 and a number of individual programmes ( eg Marie Sklowdowska Curie Actions) the National Documentation Centre supports the participation of Greek academic, research and business communities. EKT's services cover all stages of research work, from proposal preparation to realisation of projects and exploitation of results. These services include: Information and Consultancy, Helpdesk, Development and Management of Informative Material, Organisastion of events and seminars, Partner search for collaboration and joint proposal submission, Recording national participation and publication of statistics and performance indicators.