The Greek project entitled 'Demokritos: Innovation Ecosystem for Sustainable Entrepreneurship' was selected from 185 nominations from 27 countries.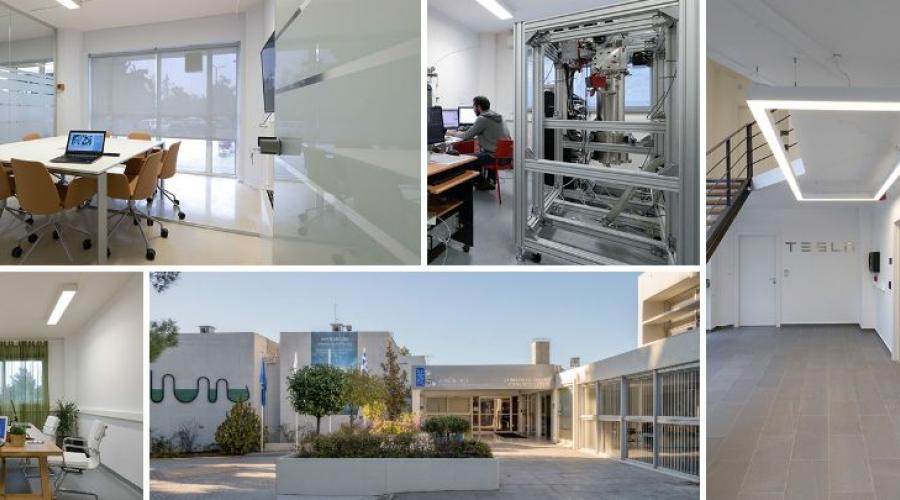 The National Centre for Scientific Research 'Demokritos' is one of the three finalists selected for the European Commission's European Enterprise Promotion Awards,  (EEPA 2020) in the category: Promoting the Entrepreneurial Spirit, to be held on 16 November 2020 in Berlin.
The Greek project entitled 'Demokritos: Innovation Ecosystem for Sustainable Entrepreneurship' was selected from 185 nominations from 27 countries. The other two finalists in this category are Open Entrepreneurship from Denmark and Atlantic Futures from France.
In the view of the Awards Jury, Demokritos, as a public research body, can effectively support innovative entrepreneurship.
The Centre's integrated strategy for promoting entrepreneurship in high-tech sectors includes:
Administrative structures that contribute to the successful transfer of technology and intellectual property, from the laboratories of NCSR 'Demokritos' to Greek and international companies, as well as to open access to research infrastructure,
The Industrial Fellowship Programme, which has awarded 70 Fellowships over the last three years, building strong ties with the Greek Industry,
Lefkippos Technology Park, a dynamic unit inside Demokritos Campus, that today hosts 45 innovative start-ups and R&D departments of international companies,
The digital innovation hub AHEDD: Attica Hub for the Economy of Data and Devices for the digital transformation of companies with core technologies in IoT, Sensors and AI.
The Demokritos Innovation Ecosystem contributes not only to attracting investment and talented researchers from around the world, but also to the repatriation of young Greek scientists who left Greece during the economic crisis.
The Deputy Minister of Research and Technology Mr. Christos Dimas stated: 'It has once again been proven that our Research Centres have great potential in supporting entrepreneurship in cutting-edge technologies. In this case, DEMOKRITOS, in addition to its excellent research potential, proved that it is a "nursery" of innovative entrepreneurship and excels in Greece and abroad.'
Demokritos is funded by the European Investment Bank with a  project budget of 48.3 million euros, which covers the reconstruction of four new buildings: Nanotechnology, Informatics and Telecommunications, Chemical Biology and a new building for the extension of the Technology Park along with the renovation of seven more buildings at the Centre that include research laboratories, administrative and technical services.
The European Entrepreneurship Awards 2020 is an initiative of the European Commission established in 2006 to recognise and reward the excellence of Public Bodies promoting entrepreneurship and small businesses at national, regional and local level. The six categories of  Awards are: a) Promoting Entrepreneurship, b) Investing in Business Skills, c) Improving the Business Environment, d) Supporting the Internationalisation of the Business, e) Supporting the Development of Green Markets and the Efficient Use of Resources and f) Responsible and Total Entrepreneurship and the Grand Prize of the Jury.
www.ekt.gr, with information from NCSR Demokritos, EEPA