SearchCulture.gr, the national Greek aggregator, now offers a curated experience through a new functionality, thematic exhibitions.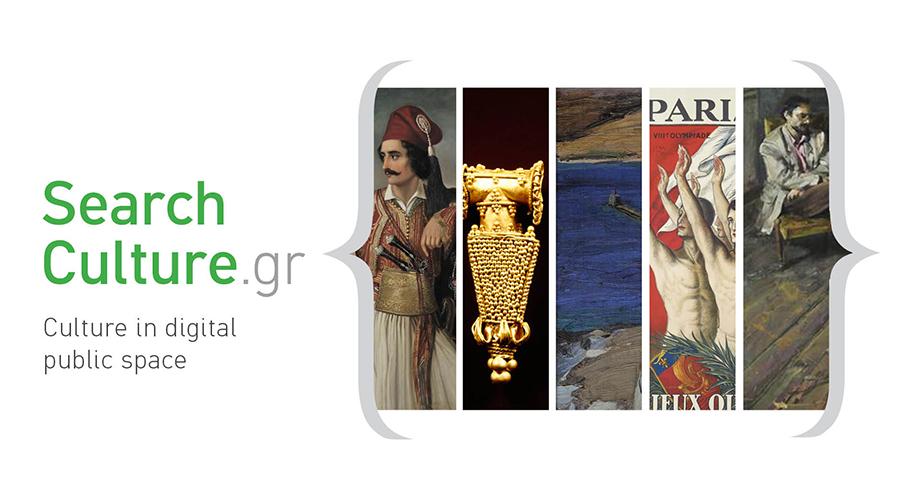 The National Documentation Centre (EKT) wishing to respond to the increased need for quality digital content during this time of staying at home, is launching a new SearchCulture.gr feature, thematic exhibitions. Thematic exhibitions offer users a curated experience in exploring digital content.
Thematic Exhibitions are smaller or larger sets of records from different collections, that are grouped thematically and conceptually telling a story. We suggest you  start with the first thirteen thematic exhibitions that are already available.
You can explore nostalgic photographic portraits of children from the beginning of the twentieth century, get to know the fascinating world of archaeological digs, travel to beaches and seas through Greek painting and find out about the incomparable art of Byzantine jewellery. Another exhibition presents the world of Karagiozis, "The Great Indoors" is an exhibition of indoor paintings inspired by the COVID19 pandemic quarantine or try taking a look at the caves of Greece.
Memorabilia from the Olympic Games tell the 120-year story of the world's largest sporting event, the Revolution of 1821 comes to life through paintings and portraits of its protagonists, and the struggle to integrate uprooted Greek refugees from Asia Minor into Greek society is narrated through archival photos and sources.
An even more user-friendly platform
SearchCulture.gr cultural content portal is open to all explorers of culture produced in Greece.
Knowing that access to cultural goods and art can provide some relief in this difficult period, EKT has prioritized delivering even more user-friendly ways to explore our national digital heritage. The new functionality makes it easier for the average user to discover curated content or create their own virtual exhibitions. It is especially useful for researchers in the humanities, as well as teachers, students and pupils looking for high quality content, organised in a way that can be easily incorporated in the educational process.
More than half a million digital items on SearchCulture.gr represent the country's cultural riches. The possibilities are truly limitless. Researchers can create virtual exhibitions themselves, using the specialised search filters of type of item, date and subject. EKT will continue to create new themes as  new content  is constantly being added.
Suggest a new theme that you would like to see in the thematic exhibitions of SearchCulture.gr. Send your proposal to EKT via Twitter or Facebook, using the hashtag #mysearchculture. The best suggestions will help develop new thematic exhibitions and there will be credit of the user who inspired them.
About SearchCulture.gr
EKT collaborates with leading organisations to promote the idea of a digital public space for culture produced in Greece. The online portal SearchCulture.gr collects items from important collections to constantly expand available cultural content. At the same time, EKT contributes to the promotion of Greek culture through the European Digital Library Europeana. EKT's objective is to share knowledge with minimum restrictions, create new ways of understanding modern civilisation and cultural heritage, and ensure citizens' access to public cultural property.