ΕΚΤ strongly supports initiatives that activate knowledge and innovation communities across the connected world against COVID-19.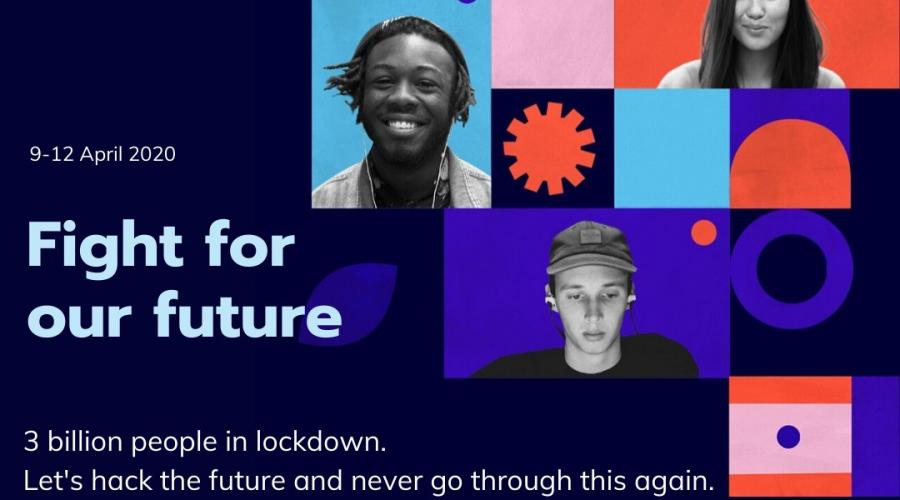 The communities of innovation, research and knowledge are currently focusing on finding solutions to the current global pandemic crisis. The National Documentation Centre (EKT), with specialized staff in the fields of digital health, emerging technologies and innovation, participates in important schemes and initiatives that activate knowledge and innovation communities across the connected world against COVID-19. Through the pan-European competition STARTUP3, it strongly supports the movement Global Hack, which is also supported by the European Commission.
The Global Hack is an international initiative aimed at developing new digital applications and methodologies that respond to the effects of the pandemic. It is being organized by Accelerate Estonia, Garage48, Guaana with the support of Devpost. Through the online meeting of experts of recognized prestige and talented teams, original solutions for a better future could be found.
It's aim is the connection and collaboration of people globally, so that they will be able to exchange ideas, know-how and best practices to deal with emerging crises, through new creative solutions for the benefit of society.
Global Hack will take place exclusively online from 9 to 12 of April 2020 and everyone is welcome to participate. 
Applications could be submitted on the website of Guaana. In addition, anyone who wishes to, can post ideas in order to find collaborations and the hackathon guidelines on reddit.
ΕΚΤ in the innovation system
The National Documentation Centre (EKT) is the National Contact Point for Horizon 2020, the European Research and Innovation Programme.
It participates as Co-ordinator in the Enterprise Europe Network - Hellas consortium, the Greek node of the Enterprise Europe Network, the largest Greek business support network and consists of industrial associations, research and technological institutions, chambers of commerce and acclaimed actors in the field of innovation and SMEs . As a co-ordinator, EKT helps innovative and outward-oriented Greek enterprises to gain access to new markets and finance so as to exploit their research results and technologies / products. It provides personalised services for innovation management and scaling up businesses, informs about European policies,the functioning of the European market and available  financing opportunities. It also gives SMEs the opportunity to participate in consultations on future initiatives. These services include international business, technology and research partnerships, knowledge exchange and technology transfer, participation in business missions and brokerage events.
EKT is also the Greek hub of EIT Health, the initiative of the European Institute of Innovation & Technology for innovation in the field of health. In addition, it implements the Knowledge and partnership Bridges initiative for the networking and
co-operation of Greeks around the world.