Groups of students exploring 'smart health' will be trained in the innovative methods of MIT and will compete in generating business ideas.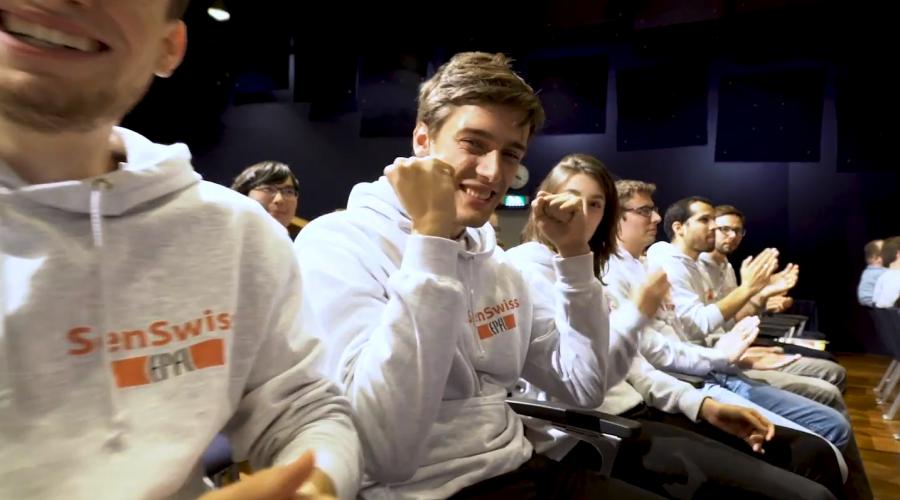 The National Documentation Centre (EKT) and the Innovation and Entrepreneurship Unit of the University of Thessaly are organising the event 'Innovation Days' for the second year. The event will be held on November 4, 2019 at the University of Thessaly facilities in Volos and is designed for students in the Health, Physical Education, Sport and Dietetics, Finance and Administration and Engineering Departments.
Dr. Fotis Filippopoulos (Curious, Inc.), a certified instructor of MIT's proven, systematic approach to Innovative Entrepreneurship, or 'Disciplined Entrepreneurship' method, and an award-winning specialist in corporate innovation, will guide groups of students as they explore 'smart health'.
The event is part of the 'Innovation Days' held across Europe by local affiliates of the European Institute of Innovation and Technology EIT Health under the co-ordination of Imperial College London.
It is being organised by EKT as a co-ordinator of the EIT Health Greek node in co-operation with the Innovation Unit and Entrepreneurship, University of Thessaly. Professor Pantelis Skagianni is the scientific co-ordinator while George Stamboulis, Assistant Professor at the University of Thessaly, Department of Economics is co-ordinating the event.
This year's Innovation Day will focus specifically on home care (bringing care home).
George Megas, Innovation Consultant at EKT and co-ordinator of the EIT Health Greek node will present the services and opportunities offered to Health students and graduates in the health sector through EIT activities (such as its Starship programme) and startups in the sector (such as programmes and competitions, EIT Health Innostars, Catapult and Headstart).
The keynote speaker of the event will be Dr. Fotis Philippopoulos who will present a six-hour intensive seminar on MIT's radical methodology, which has a unique and powerful approach to the integration of business and technology strategy and the development of profitable businesses and technologies.
During the seminar the teams will have the opportunity to make radical improvements in the presentation of their ideas (pitch decks) and apply the MIT standards to increase chances of attracting potential investors in the future and to promote their innovation.
Finally, there will be an assessment of presentations and innovative ideas by the panel experts, which will include the participation of the organisers. The winning team will qualify for the final competition of the 'Innovation Days' to be held on December 1, 2019 in Paris.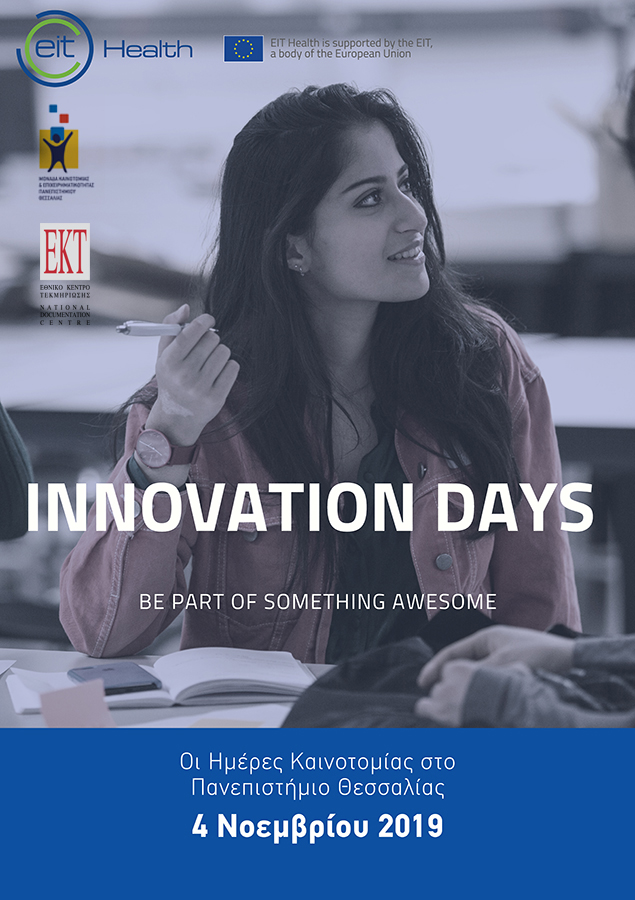 www.ekt.gr, with information from EIT Health, ΕΚΤ