Now visitors to Searchculture.gr can search the content they are interested in using time criteria. They can also explore the evolution of Greek culture through interactive timelines and browse the portal content via historical period pages.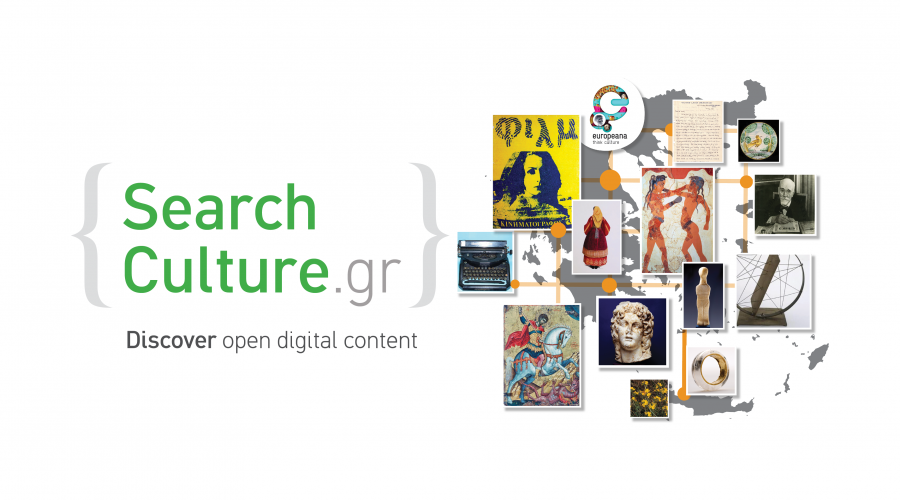 New services, search tools and digital content filters, per historical period, have been added to improve the portal SearchCulture.gr, which provides central access to and single search of digital cultural content produced by the country's leading institutions. The user can use multiple methods to browse a rich collection of cultural information on history, archaeology, the environment, art and music, from classical times to the present day. The new services of SearchCulture.gr, which are constantly being developed by the National Documentation Centre EKT, include the homogenous dating and the hierarchical classification in historical periods. Users can search content by filtering available results and using time criteria (time period and historical period). In addition, they can browse the portal's content either through interactive timelines or historical period pages.
SearchCulture.gr provides access to more than 160,000 documents from 55 collections from 43 cultural bodies, with the content being constantly enriched with material from new sources. All the available digital documents have been verified and certified by EKT for the quality of any accompanying metadata and homogeneity. This makes the advanced search and tracking of documents in a wide range of fields possible.  Information includes: the homogenised item type the original type, the subject category, user licence, the Europeana type and the collection. In the further development and improvement of the portal, EKT has enriched and homogenised 107,003 documents using a bilingual hierachical vocabulary, comprising 94 terms (with synonyms and accompanied by chronological periods) www.semantics.gr. It has also added two new time fields to enrich metadata: 'EKT Chronology' and 'EKT Historical Period' based on the original documentation of the fields: time coverage, date, created date and, for special cases, 'description' or 'title'.
Implementation of the whole process is designed to improve access, usability and exploitation of the portal's digital content. Visitors to SearchCulture.gr can now:
search the content of their choice and filter the results using time criteria,
explore the evolution of Greek culture through interactive timelines,
browse the portal's content through the historical period pages.
With the agreement of content providers, more than 25,000 items hosted on SearchCulture.gr are also available on international cultural content platforms, such as the European digital library Europeana. In this way, EKT contributes to the increased searchability reuse and international promotion of Greek digital content.
The Unified Search Service SearchCulture.gr was implemented by the National Documentation Centre under the project "A Platform for the Deposit, Management and Delivery of Open Metadata and Digital Content" within the Operational Programme "Digital Convergence" (NSFR), which is co-funded by Greece and the European Union-European Regional Development Fund.