Staying at home - working from home. Stay up to date using reliable sources.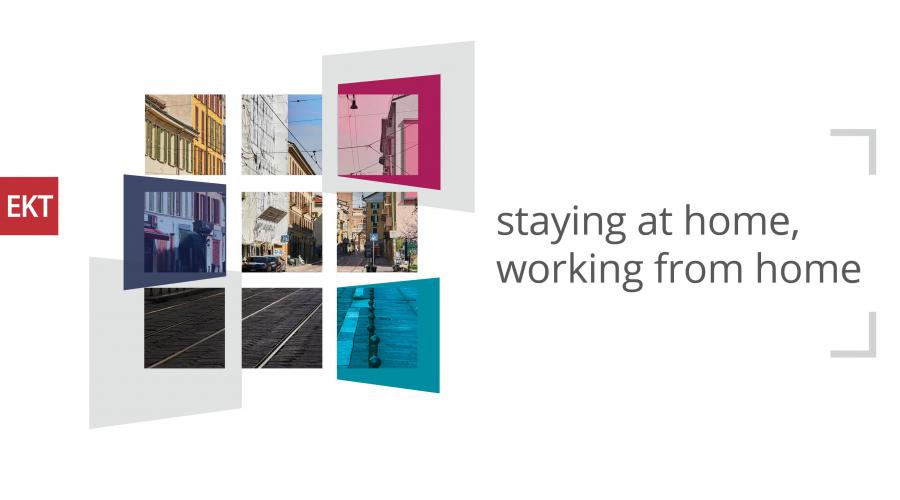 The spread of the new coronavirus requires changes in the daily habits of citizens. With science battling to tackle the pandemic COVID-19 and doctors and nurses on the front line, it is important that citizens strictly adhere to the necessary measures and precautions as laid down by the Greek State. The National Documentation Centre (EKT) is adapting responsibly to the new circumstances with most of its personnel working from home through teleworking. At the same time, the necessary measures for the safety of employees still working on EKT's premises have been taken.
We would like to assure you that all of EKT's services are available as normal. You can contact us either via email, social media, or complete the existing contact forms. As we are available digitally, we too ask you to stay at home. From there you can search for valid scientific content on the new coronavirus informational website that we have recently created.
You can also search for museum items and explore cultural collections through SearchCulture.gr; find out more  about distance learning and utilise educational materials from digital publications through ePublishing and read the Greek doctoral theses, that are available online in the National Archive of PhD Theses.
EKT's mission is to enhance the knowledge society, help to highlight reliable scientific opinions and data contributing to public debate and shield society from fake news and irrationalism. Be assured that EKT will  continue to do this by constantly adapting to the difficult conditions of our time.